Battlefield 5 Chapter 6 adds Solomon Islands map, Bazooka and more
DICE details Into the Jungle expansion, with release set for February 6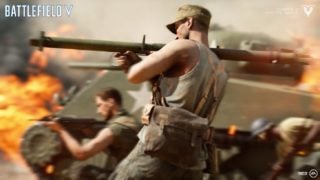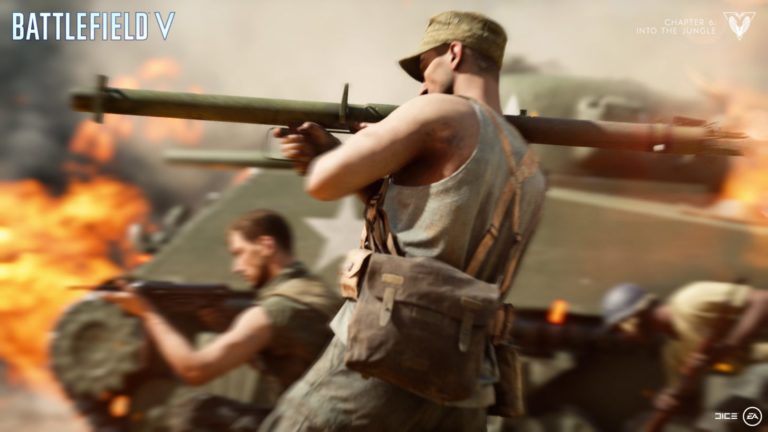 DICE has unveiled Battlefield 5's Chapter 6 expansion Into the Jungle, which will release on February 6.
Chapter 6 will add a new Solomon Islands map, new elite characters, plus three new weapons and two additional gadgets.
The Solomon Islands map is said to be designed for intimate infantry combat combined with land and sea vehicle warfare.
"You'll notice how a mode like Breakthrough shines when played on this map," DICE said in its announcement.
"Defenders can stay hidden and use the terrain to hold the line, but attackers will have several options: flanking, sending in infantry, or utilizing landing boats for a frontal assault."
The new weapons and gadgets will be unlocked as players earn Chapter XP and reach the required Chapter Ranks. For the Support class, Chapter 6 adds the Type 11 LMG and the Model 37 shotgun. Assault players will be able to unlock the M2 Carbine.
On the Gadget side, Assaults will receive a "vehicle-busting" M1A1 Bazooka, and both Assault and Support players will be able to use the new Lunge Mine Gadget for countering enemy tanks.
Finally, Chapter 6's three new Elite characters will feature signature looks, personas, voices and melee weapons.
The first Elite, machete-wielding Misaki Yamashiro, is unlocked by reaching Chapter Rank 40. Meanwhile "light-hearted pilot" Steve Fisher and Akira Sakamoto can be purchased at the Armoury as normal.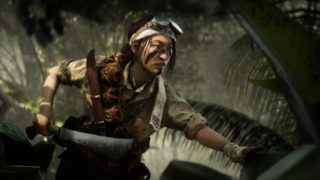 Chapter 6 is the first major expansion to release following the game's 5.2 update which rebalanced most weapons, further tuning them based on data collected and player feedback.
In December DICE released Battlefield V's latest map, Wake Island, and the title's delayed custom games feature, Community Games. It also released an update designed to improve weapon damage models.
Publisher EA recently confirmed that the Battlefield 6 release date will fall between April 2021 and March 2022.