Battlefield 2042 will add 'up to 64' AI bots to help fill its matches, EA confirms
Publisher confirms it will backfill its largest 128-player matches when players aren't available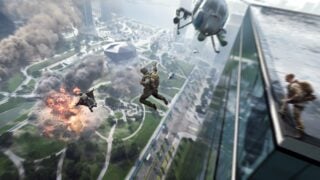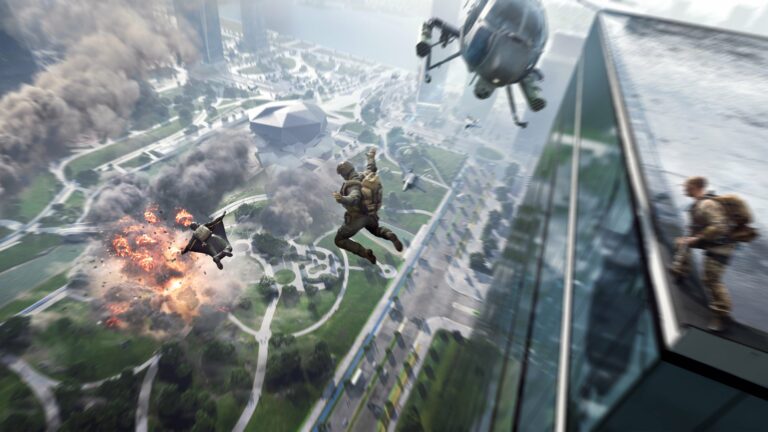 Battlefield 2042 will backfill its largest 128-player matches with AI-controlled bots to keep games populated, publisher Electronic Arts has confirmed.
On PC, PlayStation 5 and Xbox Series X|S, 2042 will support Battlefield's largest battles to date with its All-Out Warfare mode, which is described as the next generation of fan-favourites Conquest and Breakthrough, featuring "the largest maps ever" for the franchise.
However, EA told The Verge that when Battlefield 2042 is unable to find 128 players of a match, it will fill the gaps with up to 64 AI soldiers to keep games populated.
There are currently no plans to let players turn this feature off, it reportedly said, but humans will always take priority. So at peak times, players may not ever encounter AI-controlled opponents.
Popular online games such as Player Unknown's Battlegrounds, Star Wars Battlefront and Rocket League already add AI bots when players aren't available, but not at the scale EA has planned for Battlefield.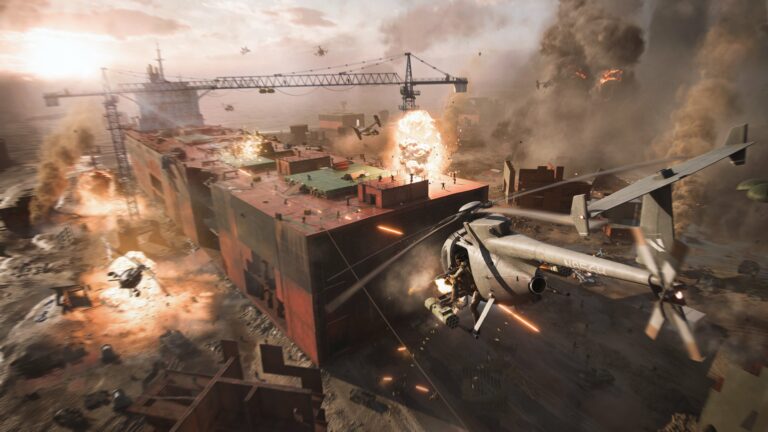 On the last-gen Xbox One and PlayStation 4 consoles, Battlefield 2042 will have "reduced map sizes" and a lower player count of up to 64 players.
Battlefield 2042 will release on October 22 for $59.99 on Xbox One, PS4 and PC, and $69.99 on Xbox Series X/S and PS5.
During a live stream reveal event held earlier this month, EA and developer DICE confirmed the first details on 2042, which they said will support 128-player battles on "massive-scale" maps filled with dynamic weather and other environmental hazards.
2042 introduces Specialists, a new type of playable solider. Inspired by the traditional four Battlefield classes, Specialists will be equipped with their own unique Specialist Trait and Specialty, and will have fully customisable loadouts.
For further info, click over to our full Battlefield 2042 details report.
Related Products
Other Products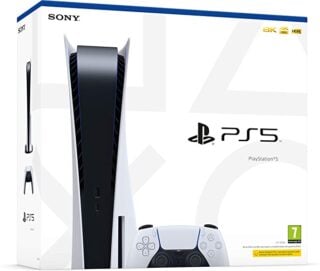 PlayStation 5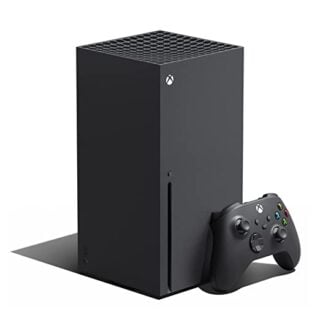 Xbox Series X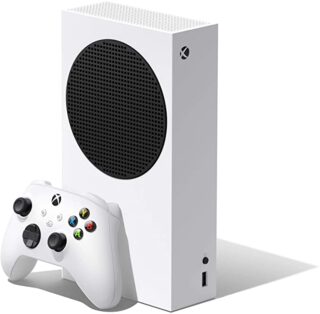 Xbox Series S
Some external links on this page are affiliate links, if you click on our affiliate links and make a purchase we might receive a commission.