Battlefield 2042 is reportedly in 'abandon ship' mode as EA switches focus to the next series entry
UPDATE: EA claims there's "a significant team" focused on evolving and improving the game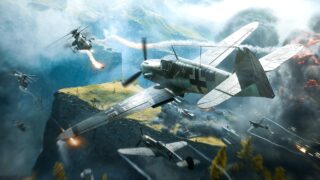 Battlefield 2042's DLC is being worked on by a "skeleton crew" as the majority of the Battlefield team moves to the next game in the series, it has been claimed.
Speaking on his premium Giant Bomb show Grubbsnax (transcribed by VGC), journalist Jeff Grubb said EA is attempting to fulfil the game's promised DLC using as few resources as possible so that it can focus on the next Battlefield game.
"This game is basically down to a skeleton crew. It's down to like the bare bones and those people are specifically just working on the promised additional seasons that the game needs to meet the requirements of the high-end version that it sold," said Grubb, who described the situation as "abandon ship time".
EA has committed to releasing four seasons of live service content for Battlefield 2042 over the course of a year.
"The skeleton crew is working to pump that stuff out the fastest and the cheapest it possibly can," Grubb said.
He then said the reason for this is that EA is currently in pre-production for the next Battlefield game.
"They're doing this to move everyone on to the new Battlefield as fast as possible," he claimed. "The real core crew of Battlefield developers are already working on that."
UPDATE: EA has denied Grubb's claims, saying in a statement: "This is untrue. There is a significant team across studios focused on evolving and improving the Battlefield 2042 experience for our players, and at the heart of that is our team at DICE.
"We are committed to the future of Battlefield 2042 and our areas of focus for the game, based on what we have heard from our players, was laid out in our recent development update that you can read here."
ORIGINAL STORY CONTINUES: EA announced on Monday that it will release Battlefield 2042 Season 1, which is titled Zero Hour, on June 9.
Zero Hour introduces a new Specialist called Ewelina and a new weapon in the form of her rocket launcher. It also adds stealth helicopters and a new mountainous map called Exposure, which is set in and around a Canadian research facility after a landslide has exposed its interior.
Season 1 was originally scheduled to launch in early 2022 but it was delayed to the summer so that developer DICE could focus on bringing the base game up to scratch following its troubled launch.
DICE recently confirmed that it plans to stop making new content for Battlefield 2042's Hazard Zone mode. While it will remain playable and the studio will continue to address any critical issues that arise, future maps and content won't be supported in Hazard Zone.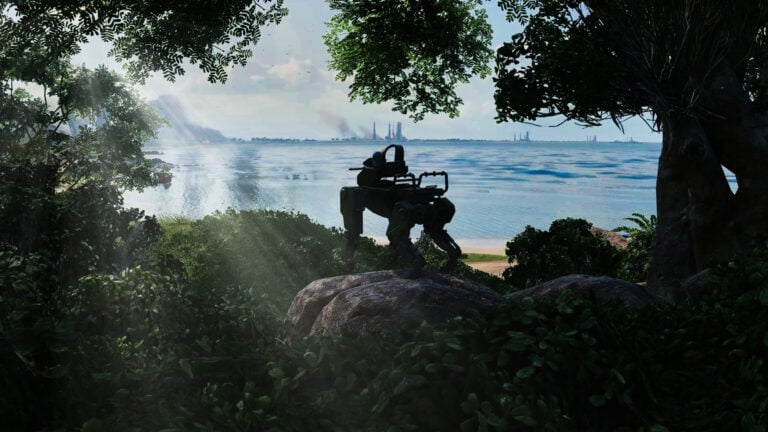 EA CEO Andrew Wilson claimed in May that the company remained committed to Battlefield 2042 for the long-term.
"This is one of the great franchises of our industry, built by one of the great teams in the industry, and our expectations are it's going to continue to grow and be a really important part of our portfolio for many, many years to come," he said.
In December, EA announced its intention to create a "connected Battlefield universe" alongside widespread changes to the franchise's development structure.
As part of these plans, DICE general manager Oscar Gabrielson left EA altogether, while Respawn and Infinity Ward co-founder Vince Zampella took on a new role as the overseer of the entire Battlefield franchise.
Halo designer Marcus Lehto is also leading a new Seattle studio whose aim is to add more meaningful narrative to the Battlefield series.
Related Products
Other Products
Some external links on this page are affiliate links, if you click on our affiliate links and make a purchase we might receive a commission.