Battlefield 2042 revealed: Here's every detail from today's event
Maps, vehicles, post-launch plans and more have been detailed for the next Battlefield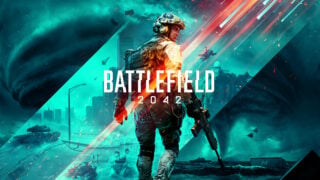 Electronic Arts has officially announced Battlefield 2042 for release on consoles and PC on October 22.
During a live stream event held on Wednesday, EA and developer DICE revealed the first details on 2042, which they said will be a multiplayer-only game with support for 128-player battles on "massive-scale" maps filled with dynamic weather and other environmental hazards.
On the last-gen Xbox One and PlayStation 4 consoles, the max player count will be 64-players and maps sizes will be reduced, DICE said.
EA said it will invite US and Europe-based "Battlefield veterans" to a closed technical playtest in early July, followed by an open beta sometime before October.
2042 introduces Specialists, a new type of playable solider. Inspired by the traditional four Battlefield classes, Specialists will be equipped with their own unique Specialist Trait and Specialty, and will have fully customisable loadouts.
"In Battlefield 2042, the world is on the brink," reads EA's official synopsis. "Shortages of food, energy and clean water have led to dozens of failed nations, creating the greatest refugee crisis in human history.
"Among these Non-Patriated, or No-Pats, are families, farmers, engineers – and even soldiers. Amidst this crisis, the United States and Russia draw the world into an all-out war. No-Pat Specialists join both sides, not fighting for a flag, but for the future of the Non-Patriated in this new world."
At its core, 2042 will feature three game modes, EA said. All-Out Warfare is described as the next generation of fan-favourite modes Conquest and Breakthrough, featuring "the largest maps ever" for the franchise and support for up to 128 players.
"Experience the intensity of All-Out Warfare in large-scale battles like never before on maps filled with dynamic weather, dangerous environmental hazards and spectacular world events that see tornadoes rip across the map and sandstorms block out the sun," it said.
Another mode, Hazard Zone, is described as "an all-new, high-stakes, squad-based game-type" that is "distinctly DICE" but "very different" from All-Out Warfare's Conquest or Breakthrough modes. This could be the mode described in a leak earlier this week.
Finally, EA said that an unannounced third mode is in development at its DICE LA studio, described as "an exciting new game-type" and "a love letter to Battlefield fans and one that long-time players will feel right at home with". EA will reveal the mode during its EA Play Live event on July 22.
"Battlefield 2042 is an evolution of the franchise and embraces what our players want – the ultimate Battlefield multiplayer sandbox with intense combat and a ton of incredible, unexpected events," said Oskar Gabrielson, general manager of DICE.
"All of us across DICE in Stockholm, DICE LA, Criterion and EA Gothenburg have had so much fun developing this game and now it's time to let players jump in. What they'll find is that we've built three distinct, absolutely epic experiences that we think they'll love."
You can find more specific Battlefield 2042 gameplay details below.
---
Battlefield 2042 maps
Battlefield 2042 will launch with seven maps, described as "the biggest and most sandbox-enabling" Battlefield maps ever built, in terms of gameplay opportunities and land mass.
Conquest and Breakthrough will be available to play with 128 players on PS5, Xbox Series X|S and PC. On PS4 and Xbox One, maps will be reduced in size and limited to 64 players.
The Battlefield 2042 maps are:
Kaleidoscope – set in Sogdo, South Korea. Forces here will clash to control a quantum powered disinformation hub after an attack threatens the global network.
Manifest – set in Brani Island, Singapore. Players will see a strategic flashpoint emerge as global trade chokes this location which is vital for the American supply lines.
Orbital – set in Kourou, French Guiana. The battle here is over a rocket launch site as a controversial space launch becomes a race against time.
Discarded – set in Alang, India. Here you see shipbreakers facing tidal extremes as factions fight to secure rogue nuclear assets.
Renewal – set in the Eastern Desert, Egypt. Players will fight for a groundbreaking agriculture technology centre in the Egyptian Desert.
Hourglass – set in Doha, Qatar – Shifting sands and a lost shipping convoy tear a city centre apart.
Breakaway – set in Queen Maud Land, Antarctica. Struggle over oil and gas that pushes soldiers to the brink as an industry clashes with nature and ice gives way.
---
Battlefield 2042 Specialists
Specialists are described as an all-new type of playable soldier for Battlefield.
Inspired by the traditional four Battlefield classes, Specialists will be equipped with their own unique Trait and Specialty, as well as fully customisable loadouts.
Battlefield 2042 will launch with 10 Specialists, with the first four announced below: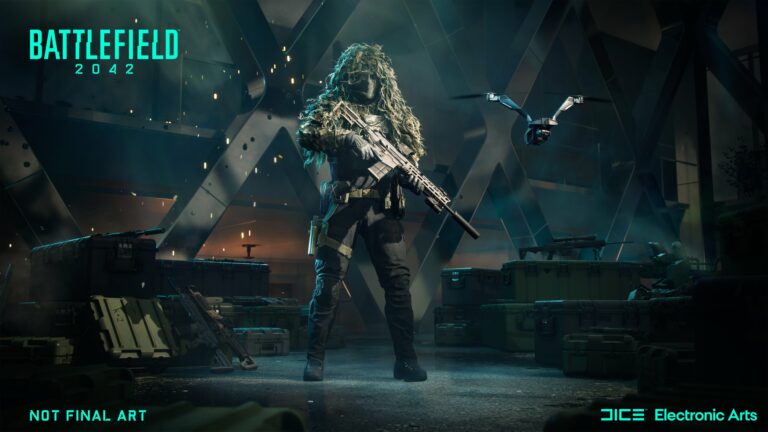 WIKUS "CASPER" VAN DAELE
Place of Birth: South Africa
Class: Recon
Specialty: OV-P Recon Drone
Trait: Movement Sensor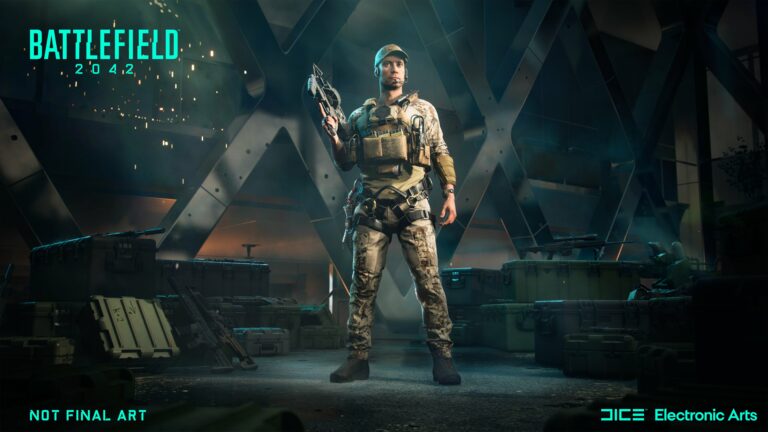 WEBSTER MACKAY
Place of Birth: Canada
Class: Assault
Specialty: Grappling Hook
Trait: Nimble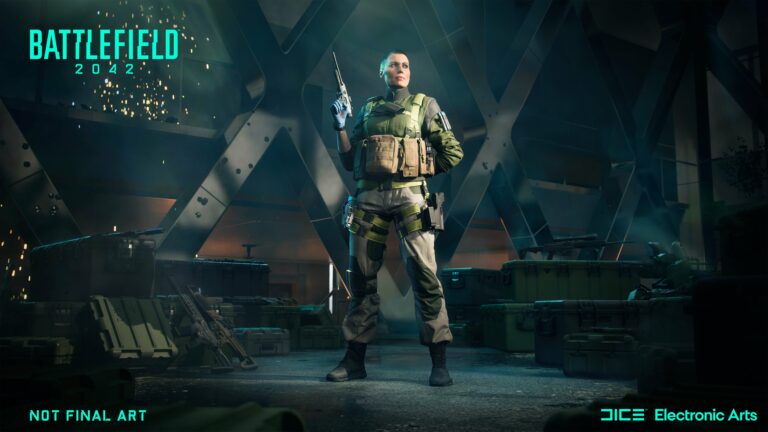 MARIA FALCK
Place of Birth: Germany
Class: Support
Specialty: S21 Syrette Pistol
Trait: Combat Surgeon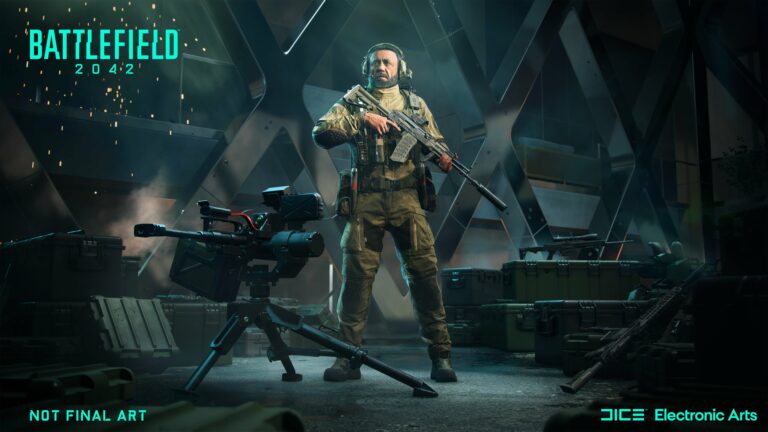 PYOTR "BORIS" GUSKOVSKY
Place of Birth: Russia
Class: Engineer
Specialty: SG-36 Sentry Gun
Trait: Sentry Operator
---
Battlefield 2042 weapons and vehicles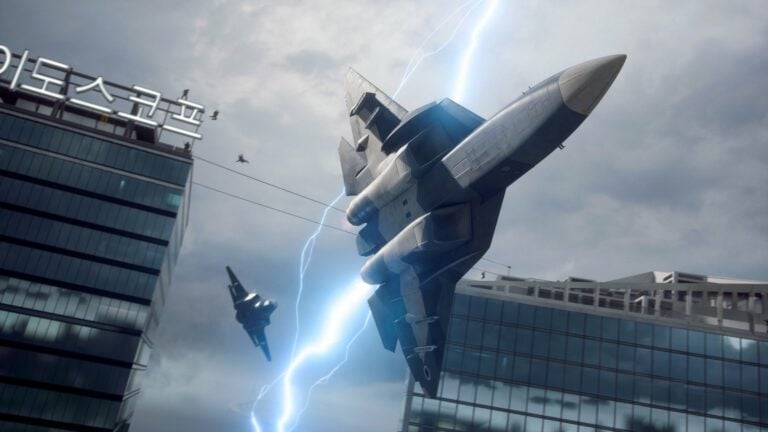 DICE says the near-future setting has allowed it to add new features based on cutting-edge technology to 2042.
First up, the new Plus System allows players to customise their weapons in real-time during matches, allowing them to react to situations by changing their weapon's scope, barrel, ammo type or under-barrel attachment for the situation.
In terms of vehicles, the developer says players will be able to use a call-in tablet to request land vehicles to be delivered to any location on a map.
Vehicles also require teamwork this time, with each seat playing a different role in battle.
"From anti-air seats, to spotter seats, to gunner-type seats, the more players that occupy a vehicle, the more opportunities a squad can utilize."
---
Battlefield 2042 DLC plans

Battlefield 2042 will have a Battle Pass for each Season that will include both free and premium tiers, EA has confirmed.
"Keeping the community playing together in new and exciting ways is incredibly important to us," it said.
"Each Season will push the narrative of the world forward while also having a steady stream of new content coming into the game, so players will always have something new to chase! In the first year, there will be four Seasons, with four Battle Passes, four new Specialists and new locations, along with more fresh new content"
Related Products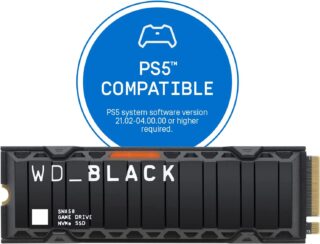 WD_BLACK 500GB M.2 SSD with Heatsink
Other Products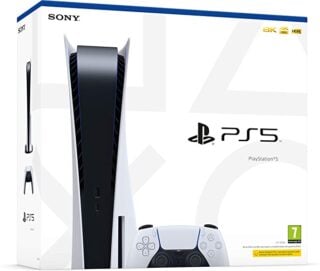 PlayStation 5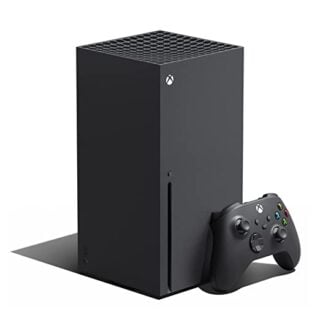 Xbox Series X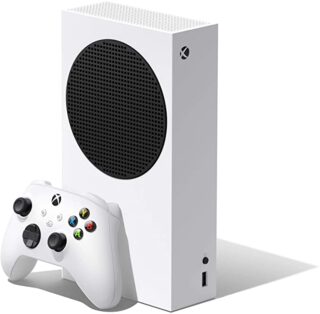 Xbox Series S
Some external links on this page are affiliate links, if you click on our affiliate links and make a purchase we might receive a commission.