Batman Arkham studio skipping E3 2019
Rocksteady not ready to reveal its next game yet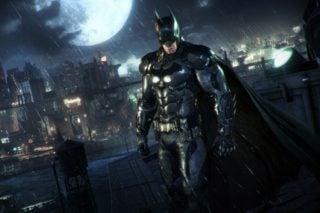 Rocksteady Studios has confirmed it won't be showing off its "next big project" at E3 this month.
Sefton Hill, game director and co-founder at the Batman Arkham studio, confirmed the news via Twitter.
"A number of you have asked so we wanted to let you all know up front that @Rocksteadygames won't be showing at E3 this year," Hill wrote. "We'll be watching as fans but remaining in London, hard at work on our next big project. Enjoy the show!"
Founded in 2004, Rocksteady rose to prominence with 2009's critically acclaimed Batman: Arkham Asylum.
In February 2010, Warner Bros. announced that it had acquired a majority stake in the London-based studio.
"The Rocksteady team is very much looking forward to creating more great games based on widely recognized Warner Bros. brands like Batman," Hill said at the time.
The studio subsequently released 2011's Batman: Arkham City and 2015's Batman: Arkham Knight. Rocksteady last appeared at E3 in 2016 to announce Batman: Arkham VR, which launched in November that year.
Announcing that the studio wouldn't be showing off its in-development project at The Game Awards in December 2018, Hill said: "When it's ready to show, you'll be the first to know. Spoiler: it's not Superman."
Read our E3 2019 dates schedule for every conference and live stream date.