Banjo-Kazooie in Smash Bros has always been a possibility, says Xbox
"I think it's cool," says Spencer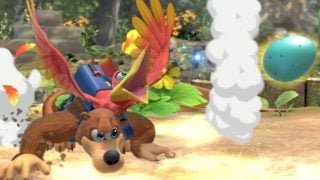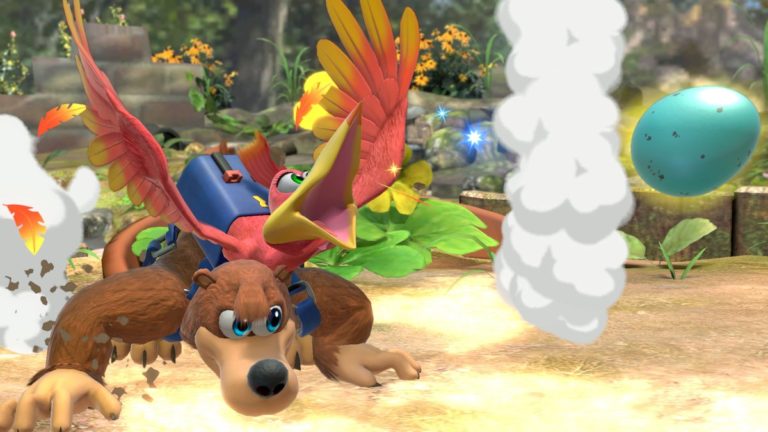 The head of Microsoft's gaming division has said he's "always been open" to licensing Banjo-Kazooie for Nintendo's Smash Bros. series.
During the Nintendo Direct E3 livestream it was revealed that Banjo-Kazooie will be added to Super Smash Bros. Ultimate as DLC later this year, alongside new music composed by veteran former Rare composer Grant Kirkhope.
UPDATE: Nintendo has officially announced Banjo-Kazooie Nintendo Switch for its Switch Online subscription service.
Xbox boss Phil Spencer explained that the characters' inclusion in Nintendo's game were part of its existing licensing relationship and not "some interesting, deep conversation."
He told Kotaku: "The 'how' is not actually that interesting. Obviously we're one of the biggest third-party publishers on Switch, so we have great relationships with their third-party team.
"And you've seen the ambition they've had with every character that's ever been in Smash and even more. So it was just kind of part of the partnership relationship we have with them."
"There wasn't anything kind of CEO-to-CEO that had to happen," he said. "People have asked me on social [media]—I'm sure you've seen that—over many years: 'Would I welcome having Banjo in Smash?' and I've always been open to that."
Spencer noted that Microsoft has worked with Nintendo for many years, publishing games on its handheld platforms and more recently Nintendo Switch.
"The licensing relationships between the two companies, they're there and are kind of ongoing," he said.
"The reason it's not some interesting, deep conversation is because with us owning Rare and the history between those two things, there are a lot of conversations over the years about, 'Hey, we want to do "X" is that okay?'"
"I think it's cool that Banjo is going to be in Smash," he added.
Banjo-Kazooie creators Grant Kirkhope, Steve Mayles and Chris Sutherland recently spoke to VGC about the characters' addition to Smash Bros. in a new interview.
Steve Mayles, the character designer responsible for Banjo and Kazooie, told VGC that he was pleased for the fans who've waited many years for a new Banjo-Kazooie appearance.
"It's wonderful to see Banjo and Kazooie return after 11 years in gaming wilderness, and back to their spiritual home on a Nintendo console no less," he said.
"I'm really pleased for all the passionate Banjo fans who never lost faith that their heroes would one day come back! The duo are a great fit for Smash Ultimate – I can't wait to make them Rat-a-tat-Rap Sonic in the face. Take that hedgehog boy!"
Sakurai has previously spoken of his satisfaction with the result of Grant Kirkhope's Smash Bros. music.
Related Products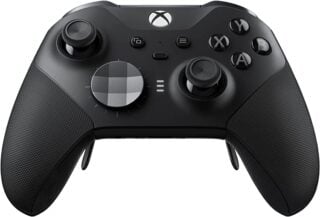 Xbox Elite Series 2 Wireless Controller
Other Products
Some external links on this page are affiliate links, if you click on our affiliate links and make a purchase we might receive a commission.