Banjo-Kazooie devs unsure 'the audience is there' for a new game
But original character designer calls for a Nintendo remaster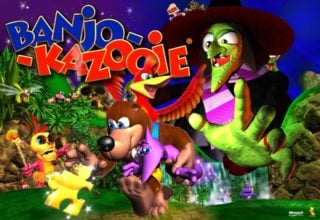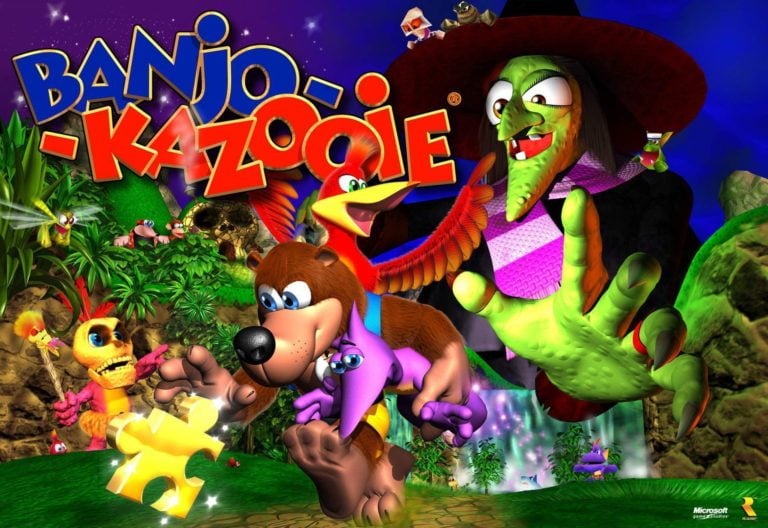 Key members of the original Banjo-Kazooie team have said they're doubtful a new entry in the beloved 3D platformer franchise will release in the near future.
While dormant for some years following its last original game in 2008, the Banjo-Kazooie franchise has become more prominent lately. Last year the N64 original was added to Nintendo Switch Online, and before that, Banjo and Kazooie were added as playable characters in Super Smash Bros Ultimate.
In 2020 Xbox boss Phil Spencer said that any revivals of classic Rare franchises were up to Rare itself. 
However, speaking to VGC as part of an extended interview to mark Banjo-Kazooie's 25th anniversary, a group of original Rare team members have said they're not expecting a new game anytime soon.
And despite a $3 million Kickstarter and over 1 million copies sold for their spiritual successor, Playtonic Games' Yooka-Laylee, composer Grant Kirkhope questioned whether the audience was truly there for a new game.
"I feel like you'd have to get a team with the humour that we had back then, and that's hard to replicate," he said. "I think Rare would be open to somebody if they found the right team, but I don't feel like that team exists. Also, I'm not convinced the audience is there either… I don't feel like there are that many Banjo fans out there.
"The whole Smash Bros. thing was spectacular… it really was. I think all the team that worked on that game had a tear in their eye when Banjo turned up in Smash Bros… it was just an unbelievable release of emotion. Seeing all those [fans] crying on videos was heart-warming, and we all felt it. That was a once-in-a-lifetime event when that happened.
"But I still feel like, is there that multimillion-dollar thing within Banjo-Kazooie? I'm not convinced there is."
Grant added: "I do sometimes feel that we exist in a kind of Banjo-Kazooie bubble, where it sounds like a great big noise, but how big that bubble is, I don't know… outside of that bubble, how big is that audience?"
Lead programmer Chris Sutherland echoed Kirkhope's sentiment. "For a long time, there was doubt whether there was any audience for that type of game. Of course, there's some audience, but is there enough to justify the kind of scale of game you would need now [for a first-party title]?" he said.
"Obviously, Nintendo does well with their platformers, but that's Nintendo, and they're often the exception to the rule. That's the big question. The characters themselves, like we've seen with Smash Bros., people have a love for them. But do they love that game?
"And if you made a different kind of game, would you be back to a Nuts 'n' Bolts thing, where it wasn't what they were expecting? I'm still hopeful that something will appear, and we'll all be proved wrong."
Character designer Steve Mayles argued that the best way to revive the Banjo-Kazooie series would be via a modern remaster, so that rights holder Microsoft could keep down costs and gauge interest from players.
"I've said before, that would be the way to do it… because obviously, it takes so much money to create a brand new, top-end game that the sensible thing to do would be some kind of remaster to test the water and see if the audience is there. But importantly, I think it would have to come out on a Nintendo platform as well."
Kirkhope concluded by stating that he believed one studio that could do justice to a Banjo revival could be one of his old collaborators.
"I have to say, having worked with Ubisoft Milan on the two Mario Rabbids games, I believe that they would make a great Banjo game. I've said it to them a couple of times. I really feel like they've got that passion that we had back in the day at Rare. I didn't think I'd meet anybody that had that passion, but I really feel they have."
Watch our entire hour-long conversation with the Banjo-Kazooie developers over on YouTube or via the embed above.
Related Products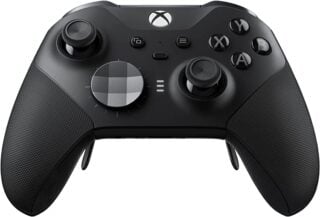 Xbox Elite Series 2 Wireless Controller
Other Products
Some external links on this page are affiliate links, if you click on our affiliate links and make a purchase we might receive a commission.