Banjo-Kazooie creators brought to tears by fan reactions to Smash Bros. reveal
Steve Mayles and Grant Kirkhope blown away by passionate responses
Ex-Rare members Steve Mayles and Grant Kirkhope were moved to tears by fan reactions to the news that Banjo-Kazooie will be added to Super Smash Bros. Ultimate as DLC this year.
The upcoming DLC was revealed in a trailer shown during the Nintendo Direct E3 broadcast earlier this month, sparking wild reactions among some fans, as you can see in the video above.
UPDATE: Nintendo has officially announced Banjo-Kazooie Nintendo Switch for its Switch Online subscription service.
Steve Mayles, the character designer responsible for Banjo and Kazooie, told YouTube channel Shesez: "I'll never get tired of watching those reaction videos, to see people losing their shit over Banjo's appearance again after all these years.
"Obviously if he'd been in a game three or four years ago, people wouldn't be having this reaction. Part of it is he's been gone for so long and people feel that's a real injustice that he's been gone for so long.
"But yeah, I'll just watch those reactions all day and I'd be lying if I didn't say I teared up a little bit, especially at the Nintendo store in New York announcement, where everyone's cheering and yelling, there was a little tear in my eye, I must admit."
Veteran former Rare composer Kirkhope, who created a brand-new music track for Smash Bros. Ultimate to go with the Banjo-Kazooie DLC, was similarly moved. "Every time I watched the fan reaction, I was in floods of tears again," he said. "My wife was like, 'you're just a crazy old man' and I said 'I can't help it.' Seeing these people's reactions, it's so touching it really does make you realise just what a big force video games are in general.
"When I was younger, I thought about music because video games were very small, well they didn't exist when I was a kid because I'm from back in the dark ages. They're such a big intrinsic part of people's lives these days. It's just, I don't know, I haven't really got the superlatives in my vocabulary to be able to say — I can't compare it to anything."
On a personal level, Mayles said it was a "mind-blowing" experience watching the reveal live during the Nintendo Direct E3 broadcast, while Kirkhope called the trailer "absolutely perfect".
VGC recently interviewed Mayles, Kirkhope and Chris Sutherland, who was lead programmer on the Banjo-Kazooie games, about the characters' inclusion in Smash Bros. Ultimate.
Sakurai has previously spoken of his satisfaction with the result of Grant Kirkhope's Smash Bros. music.
Related Products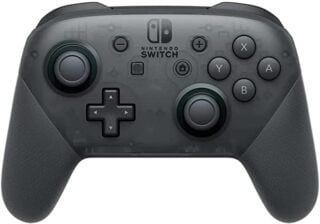 Nintendo Switch Wireless Pro Controller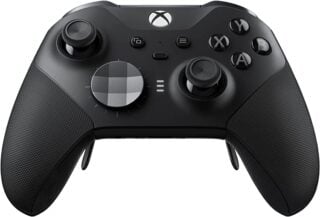 Xbox Elite Series 2 Wireless Controller
Other Products
Some external links on this page are affiliate links, if you click on our affiliate links and make a purchase we might receive a commission.