Banjo-Kazooie composer 'not sure' if E3 reception will lead to new game
But Nintendo was "surprised" by Smash reaction
Banjo-Kazooie composer Grant Kirkhope says he's unconvinced whether the franchise's huge E3 reaction could lead to a new game in the future.
The Rare duo's surprise appearance during Nintendo's E3 Direct stream was one of the most popular announcements of the show, with combined trailer views surpassing ten million.
UPDATE: Nintendo has officially announced Banjo-Kazooie Nintendo Switch for its Switch Online subscription service.
However Kirkhope, who created music for Banjo-Kazooie's Smash Bros. Ultimate appearance, said it's "easy to get wrapped up" in the excitement when a new game in the series might not make much business sense to IP holder Xbox Game Studios.
"My honest opinion is I don't know if they'll ever be a new Banjo," he said. "It's easy to go, 'look at these numbers', but it might be a drop in the ocean for Xbox.
"Is there a market for it? I just don't know. I would think that Rare probably doesn't have the appetite for it. They're super busy with Sea of Thieves and that's a gigantic game: it's going to take the whole studio to keep making content for that.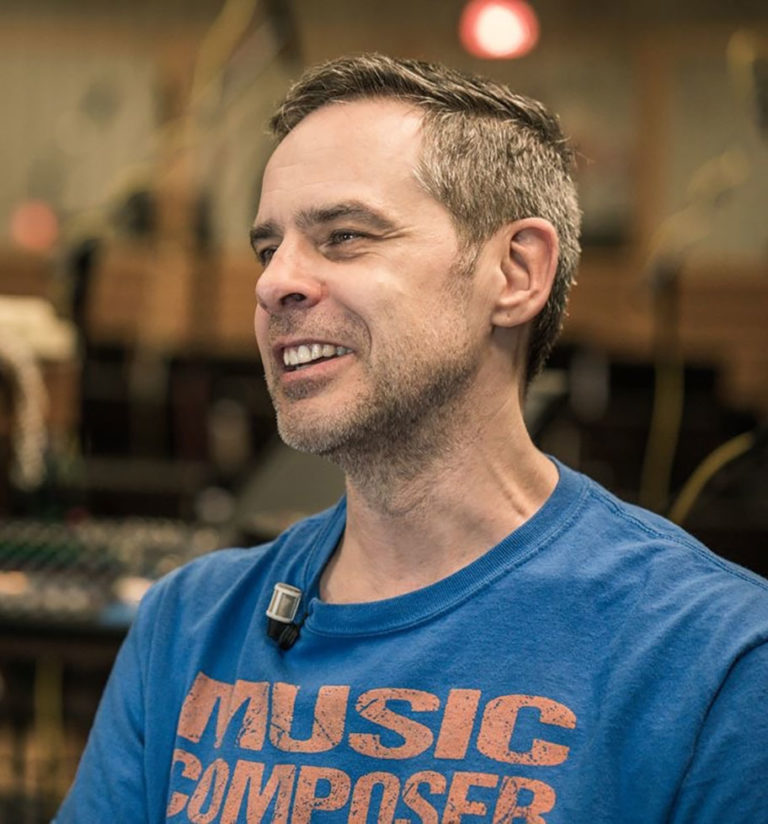 "Maybe the E3 reception has made Microsoft think about it," he added. "But the trouble is, if I say anything more definitive than that then the fans will think I'm in the know! When really, I'm just a composer.
"I have no connection to that decision what-so-ever. Gregg Mayles and Tim Stamper are the real inventors of Banjo… I'm just the most visible on social media."
Although the composer is uncertain on Xbox's feeling for the future of the franchise, Kirkhope was more definitive on how he believed Nintendo felt about the E3 announcement.
"They were surprised by how crazy it went," he said. "The E3 reveal seemed to be gigantic. When I was speaking to Nintendo back at their booth at E3, they were all saying it was a bigger reaction than they're normally used to for Smash.
"So Nintendo did recognise that it was a big deal. They were surprised. And we all were: it was such a huge release for all those fans who've been waiting so long for a new game."
Kirkhope said he feels the only way a new Banjo-Kazooie game will get made in the future will be if Rare and Xbox can find an external studio who "gets" the project.
"Rare need to find somebody like that who gets the game, who really loves it, gets the humour, comes up with a great plot and then kicks on," he said.
"Nintendo did recognise that it was a big deal. They were surprised. And we all were: it was such a huge release for all those fans who've been waiting for a new game."
"They would need to find an external studio who really cares about the project and wants to do it, like they did with Killer Instinct and also similar to how Ubisoft Milan did a great job with Mario + Rabbids," he said.
"That game looked like a Nintendo game: they totally got it and were in love with the concept. When he first saw it, Mr. Miyamoto thought they'd taken Nintendo's internal animations – that's how well they'd nailed it.
"I feel like it's completely doable, but it's all about the staff. And I think they'd need a little bit of input from the guys who did the original Banjo-Kazooie, because it was such a quirky game especially in terms of its humour."
Banjo-Kazooie creators Grant Kirkhope, Steve Mayles and Chris Sutherland recently spoke to VGC about the characters' addition to Smash Bros. in a new interview.
Writing in his regular Japanese Famitsu magazine column, Smash Bros. series creator Masahiro Sakurai also recently explained how Banjo-Kazooie and Dragon Quest's Hero ended up in the Nintendo fighter.
Related Products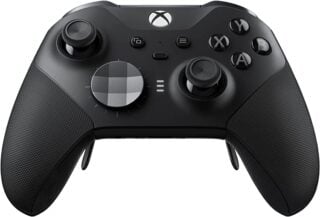 Xbox Elite Series 2 Wireless Controller
Other Products
Some external links on this page are affiliate links, if you click on our affiliate links and make a purchase we might receive a commission.