Banjo-Kazooie artist 'surprised Nintendo didn't change Smash design'
Character designer would've added "tighter shorts"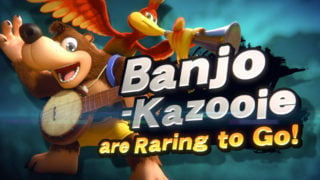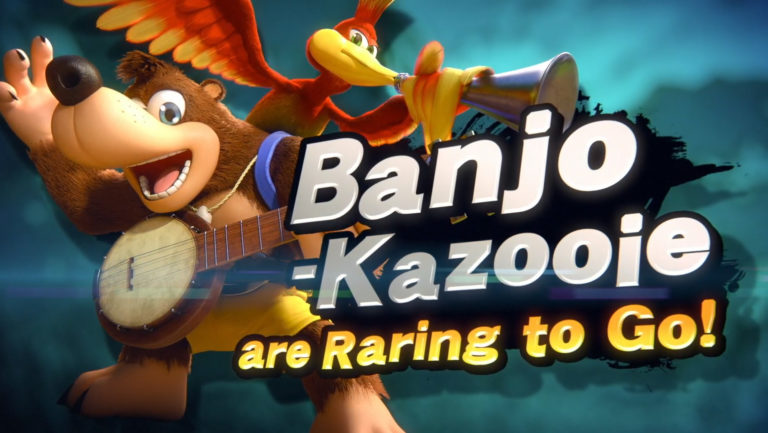 Banjo-Kazooie's character artist says he's surprised Nintendo didn't make more changes to the 21-year-old characters' appearance in Super Smash Bros. Ultimate.
The Rare pair were revealed as Smash Bros. DLC fighters during the Nintendo Direct E3 livestream this month, sporting a look very similar to their original 1998 promotional models.
UPDATE: Nintendo has officially announced Banjo-Kazooie Nintendo Switch for its Switch Online subscription service.
Steve Mayles, who also created Smash fighter K. Rool, told YouTube channel Shesez that he was surprised but honoured to discover Nintendo had been so faithful to his original design.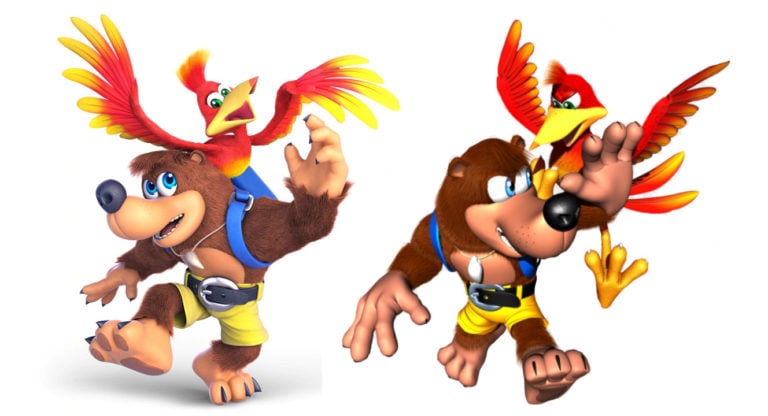 "I think it's very true to the original concept," he said. "I was surprised that they hadn't made any tweaks, because with the K. Rool model they gave him a bit of a nip and tuck and he came out looking as good as he's ever looked.
"But with Banjo they seem to have been very careful to make sure that he looks almost exactly the same as the N64 promotional model that I did, which is a great honour for me."
Mayles revealed that if he had been responsible for Banjo and Kazooie's Smash models, he would've made some changes.

"If I was doing it I would've made a few changes, but I can completely understand why they copied the N64 model, because that is the model the fans love," he explained. "If they made too many changes, you'd have people saying, 'it doesn't look like Banjo anymore!'"
Asked for specifics, the artist said he would've given Banjo "tighter" shorts.
"He always needs his tight shorts! The proportions of the new Smash model are similar to the very original Banjo that nobody ever really saw that was in [SNES prototype] Project Dream.
"His head is a lot smaller, because when he made the transition from the adventure game to the 3D platformer that we know and love, I scaled his head up and made some changes to his proportions as well so he'd better fit the more cutesy style of the platformer.
"But this one has gone back a little bit to that adventure style game Banjo."
Banjo and Kazooie's appearance had previously been updated for 2008's Nuts & Bolts, designed by Rare artist Ryan Stevenson and modelled by Mayles, with a more stylised, blocky look.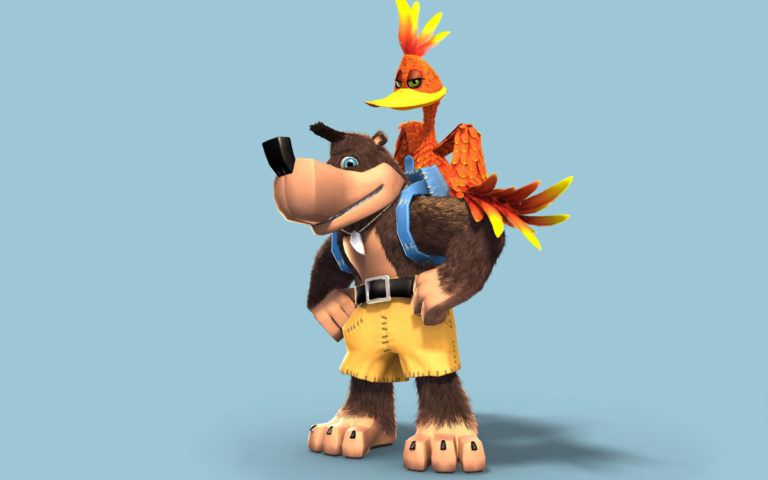 Banjo-Kazooie creators Grant Kirkhope, Steve Mayles and Chris Sutherland recently spoke to VGC about the characters' addition to Smash Bros. in a new interview.
Mayles told VGC that he was pleased for the fans who've waited many years for a new Banjo-Kazooie appearance.
"It's wonderful to see Banjo and Kazooie return after 11 years in gaming wilderness, and back to their spiritual home on a Nintendo console no less," he said.
"I'm really pleased for all the passionate Banjo fans who never lost faith that their heroes would one day come back! The duo are a great fit for Smash Ultimate – I can't wait to make them Rat-a-tat-Rap Sonic in the face. Take that hedgehog boy!"
Writing in his regular Japanese Famitsu magazine column, Smash Bros. series creator Masahiro Sakurai recently explained how Banjo-Kazooie and Dragon Quest's Hero ended up in the Nintendo fighter.
Sakurai has previously spoken of his satisfaction with the result of Grant Kirkhope's Smash Bros. music.
Related Products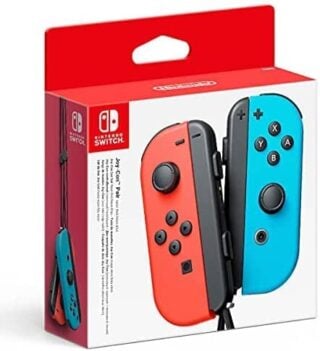 Nintendo Switch Joy-Con Pair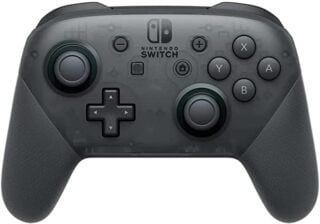 Nintendo Switch Wireless Pro Controller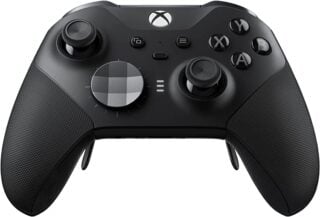 Xbox Elite Series 2 Wireless Controller
Other Products
Some external links on this page are affiliate links, if you click on our affiliate links and make a purchase we might receive a commission.