Bandai Namco reveals sci-fi shooter Synduality
The Japanese publisher has partnered with prominent designers "to bring their sci-fi style"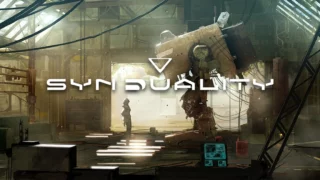 Bandai Namco has announced PS5, Xbox Series X|S and PC third-person shooter Synduality.
Announced during a State of Play live stream on Tuesday, the sci-fi shooter has players embarking on "a dystopian journey with a Magus, your AI partner, and explore the post-apocalyptic world of Amasia," according to its developer.
"Armed with your mech, compete for resources, avoid the rain, and reclaim the ground humanity has lost, in a future where humans and AI must find a way to work together."
Bandai Namco has partnered with prominent designers Neco (for character design) and Gyobu (for mech design) to bring their sci-fi style to the game, producer Yosuke Futami wrote.
"It all started a couple of years back when our team grouped together and passionately discuss how can we break ourselves into—or even break the whole barrier, of the sci-fi genre," she explained.
"With the emergence of technology these days, and how artificial intelligence slowly becoming more prominent in our daily lives, we were particularly interested in how humans and AI would interact with each other in the future.
"Will they coexist? Do they have the same belief on feelings, or sense of emotion? Can they intertwine? Those were the questions that eventually became an exodus of this project, and hopefully you would join us to figure out together the adventures that lies ahead of them."