Baldur's Gate 3 won't come to Xbox before 2024, Larian suggests
The massive RPG launches on Thursday on PC, and next month on PS5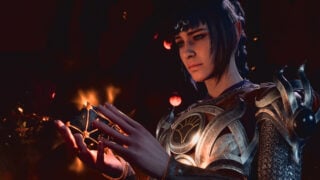 The upcoming RPG Baldur's Gate 3 may not release on Xbox until 2024, it's been suggested.
Writing on Twitter,  Larian's director of publishing Michael Douse seemed to imply that the issues relating to launching the game on Microsoft's platform may not be resolved until next year.
"We have quite a few engineers working very hard to do what no other RPG of this scale has achieved: seamless drop-in, drop-out co-op on Series S," Douse wrote. "We hope to have an update by the end of the year."
In June, speaking to IGN, founder and creative director Swen Vincke was asked why the game is coming to PC in August and PS5 in September, but still doesn't have a date on Xbox Series X/S.
According to Vincke, the issue lies with a Microsoft policy that requires games to have the same gameplay features on both Xbox Series X and Series S.
While Series S games often have a lower resolution, frame rate or level of detail, this is considered acceptable by Microsoft given that it's less powerful than the Series X. What isn't considered acceptable, however, is the removal of modes or other features.
The issue, then, as confirmed by the studio in February, is that the split-screen co-op mode runs perfectly well on Xbox Series X but is struggling to run to an acceptable level on Xbox Series S.
The team is reportedly hesitant to remove split-screen co-op altogether (thereby making the Series X version less feature-rich than the PS5 one), but Microsoft's policy also means it can't just remove it from the Series S version and keep it in the Series X version.
Explaining the complexity of the co-op mode, Vincke explained: "You're very free in what you do, more free than people expect. That means you can run into a really big city that's much more dense than people expect.
"You can do all kinds of craziness, so it requires a lot of optimisation. On certain platforms we're just faster than on other platforms. It just takes us time. That's the reality of development.
"It's not that we planned this. Our plan was that we wanted to have a simultaneous release. But we've been on this game for a long time. It's a really big game. The amount of things you can do in it is insane. I think people will be surprised when they see everything.
"There's constraints we have to overcome, so we just work on them. Some take more time."
Vincke also conceded that there ultimately may have to be some "compromises" made to release the Xbox version, but chose not to go into further detail.
Related Products
Other Products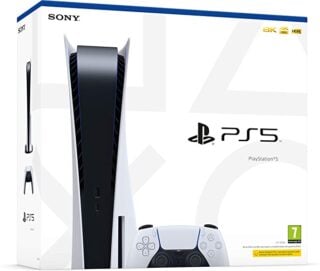 PlayStation 5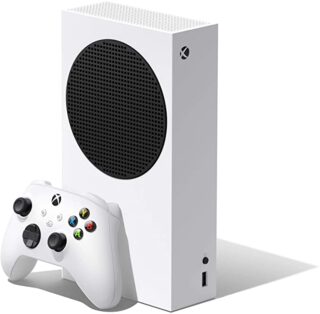 Xbox Series S
Some external links on this page are affiliate links, if you click on our affiliate links and make a purchase we might receive a commission.