Baldur's Gate 3 release date brought forward on PC, delayed on PS5
Larian also "optimistic" about an Xbox Series X/S version, "will release it when it's ready"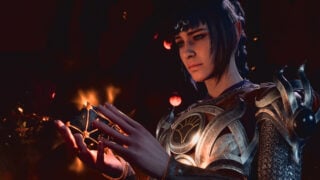 Baldur's Gate 3's release date has moved forward by almost a month on PC and been delayed by a week on PlayStation 5.
In an update on Thursday, developer and publisher Larian Studios said it plans to release the game "in order of platform readiness".
While the PC and PS5 versions were both previously scheduled for release on August 31, the former will now arrive on August 3, while the latter will launch on September 6.
"Baldur's Gate 3 is targeting 60 frames-per-second and we're close to achieving that on the [PS5] platform but need a bit more extra time," Larian said. "We don't want to compromise on quality, and feel it would be a shame to downscale to 30fps or make other compromises to hit an arbitrary date.
"We understand that folks may be disappointed with this but we're close enough to reaching new heights for RPGs on the system that the benefits of a short delay outweigh the downsides of rushing the PS5 release and having to downscale. The full Mac version will also be released at a later date, and we'll update you as soon as we have a target."
Larian claimed Baldur's Gate 3 includes more cinematic dialogue than three times all three Lord of the Rings novels put together and 174 hours of cinematics, making it over twice as long as every season of Game of Thrones combined.
"All that content serves to give you a tremendous amount of choice and consequence, ensuring everyone's adventure will be unique. And what's more, you'll be able to enjoy that content not only in single player, but also in online multiplayer or local co-op with split screen."

In February, Larian said a planned Xbox Series X/S version of the game was being held up by technical issues – specifically, it had been unable to get split-screen co-op to work to the same standard on both consoles.
"We're optimistic about Baldur's Gate 3 on the Xbox Series X, but in order to announce and release the game on Xbox, we need to ensure that the game is performing without compromise across the entire Xbox X|S ecosystem, in multiplayer and with split-screen," it said in today's update.
"We already put a lot of effort into making it work and will continue to do so. Like with the PS5 version, we'll release it when it's ready. We'll update you as soon as we can."
Related Products
Other Products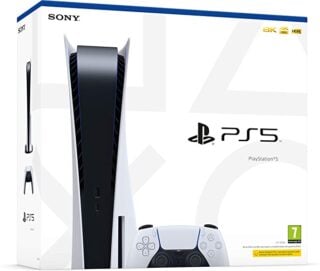 PlayStation 5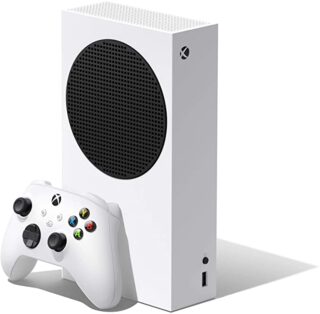 Xbox Series S
Some external links on this page are affiliate links, if you click on our affiliate links and make a purchase we might receive a commission.