BAFTA Young Game Designer winners announced
Over 50 finalists aged 10-18 were competing for four awards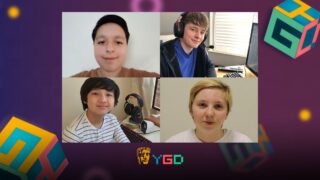 The British Academy of Film and Television Arts (BATFA) has announced the winners of this year's BAFTA Young Game Designers Awards.
The awards celebrate young game makers and designers, and this year there were 51 finalists competing for four awards.
The Game Concept Award celebrates the best original game idea, while the Game Making Award rewards young coders who created prototype games.
The winners are as follows:
---
Game Concept Award (10-14 age group)
Rewind by Habiballah Butt (13)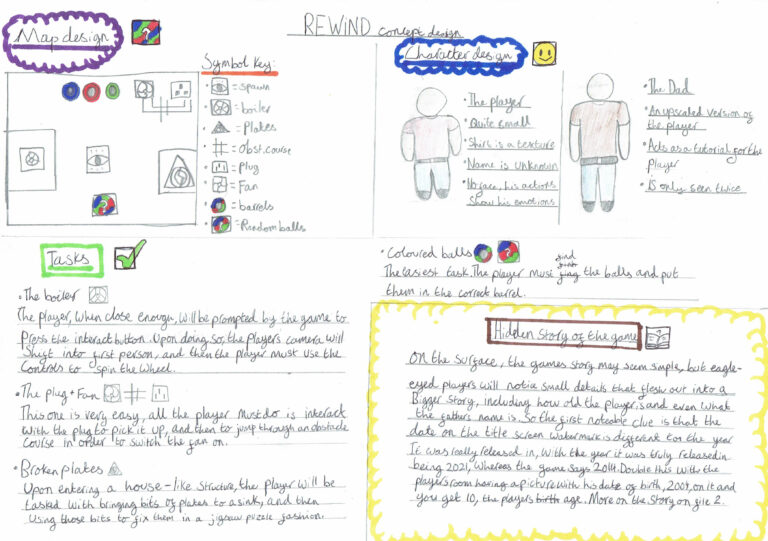 "This game is to help people to understand what grief feels like and the stages of how it works, so they are more prepared to help somebody who is going through this and to understand how they feel.
"The game is set in a small 3D space, with an updated N64 look. You control the player, a smooth, small character in order to traverse the level and complete certain tasks before they expire in order to move on to the next level. However, every level is in the same space, but tweaked to represent the five stages of grief.
"The game is very cryptic throughout about what the player is trying to achieve, until eventually at the end of the game, we find out the player's father has passed, and this was all a coping mechanism to deal with his fathers passing.
"Now that the player knows what is going on, the tasks and level objectives that made no sense at first suddenly show their true meaning."
---
Game Concept Award (15-18 age group)
Wish You Were Here by Harry Rimmer (15)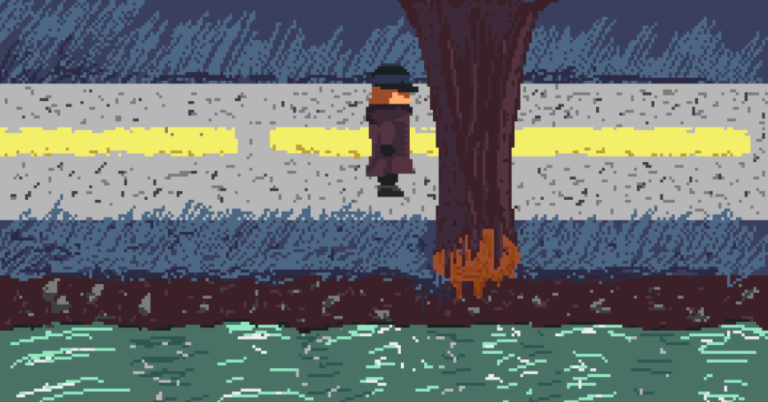 "You play as a detective who uses a series of postcards to time travel, gathering clues in the future and past, then using them to solve cases in the present.
"The game is a mystery / puzzle game, where you solve various cases using time travel. However, this time travel is limited to one day in each of the four seasons, meaning that you can't simply travel to the day the crime happened to figure out what happened.
"Instead, you will need to travel to various points before and after the crime in order to gather evidence, interview people, and hopefully piece together the clues you find so that you can solve the case."
---
Game Making Award (10-14 age group)
Getting Out Of It by Andrew Ah-Weng (14)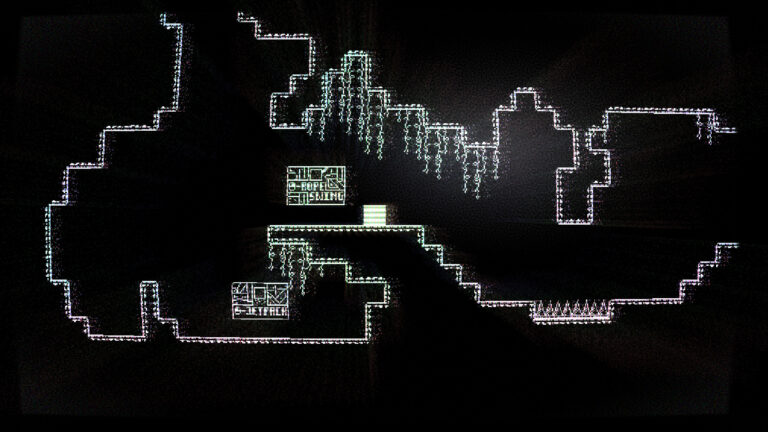 "A short platformer where you only have a jetpack and a rope swing. In this game, you use a jetpack and a rope swing to traverse a small underground world, in order to 'get out of it'.
"The objective is to flick two levers hidden by two different platforming challenges, then two return to the door and win. The time taken to complete the game as well as number of deaths are displayed on the win screen, in order to incentivise speedruns or deathless runs.
"I think that the real depth of the game is comboing both mechanics in order to maximise speed, such as using the rope swing to build momentum while flying above the ground with the jetpack to conserve the momentum.
"Speed in this game is built very quickly as you gain a small speed boost when you leave a swing, but it gets hard to control very quickly as you need good reaction times to avoid spikes and obstacles!"
---
Game Making Award (15-18 age group)
Thoughtless by Sara Szasz (18)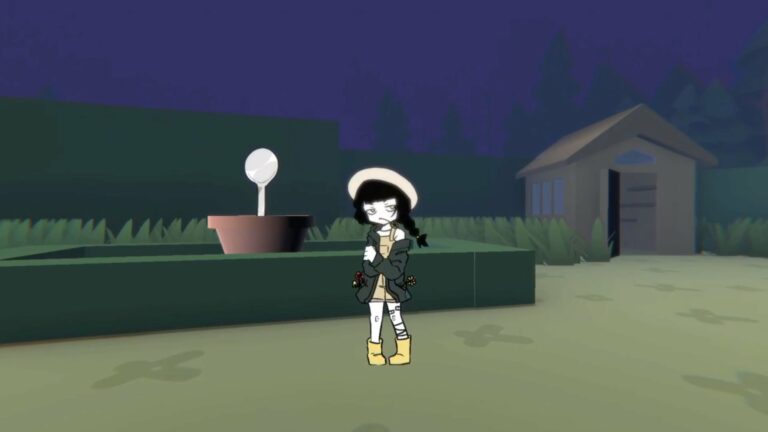 "A first person adventure game where you take the role of a detective in search of their lost uncle in his manor that's more fiction than reality.
"You encounter the staff of the manor and help them with their troubles to progress to new rooms and come closer to solving the mystery of what's really happening. As you progress you uncover the truth of the manor, that it's not real, well- more accurately, it's a dream, a safe haven someone created to escape from life.
"Each of the staff members represents a part of their personality in some way or other. Ink, the most important of them all, has been locked away and upon being set free by the player, sends the manor spiraling into chaos.
"Things start glitching, the dream world is merging with real life and all the characters have been consumed by their worst fears. It's up to the player to get to the final room and try to convince the dreamer to free them all by waking up."