Axiom Verge 2 surprise launches for consoles and PC today
On Nintendo Switch, PS4 and Epic Games Store
Axiom Verge 2 is releasing for Nintendo Switch, PlayStation 4 and PC today.
Previously scheduled for release this summer, the surprise release was announced during a Nintendo Indie World stream on Wednesday.
"Surprise! Axiom Verge 2 drops later TODAY on Nintendo Switch, PS4, and Epic Games Store!" sole developer Tom Happ tweeted.
Released in 2015, the original Axiom Verge is a 2D pixel art action-exploration game about a scientist called Trace who wakes up in an alien world called Sudra following a lab accident.
Happ recently told PlayStation Blog: "Most people assumed that the sequel would pick up that story where it left off; namely, about the relationship between Trace and the antagonist, Athetos. But fans of Axiom Verge also know to expect the unexpected.
"I've actually been hiding a secret from everyone. The story of Trace, Elsenova, and Athetos is just a small sidestory in a much larger universe spanning thousands of years and about seven or eight games.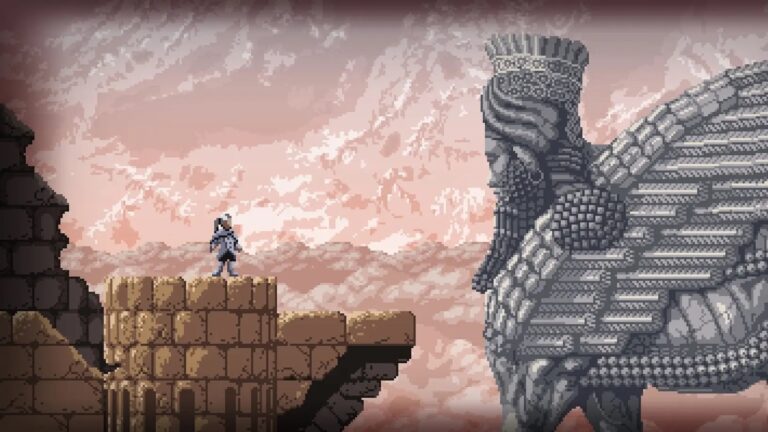 "Axiom Verge 2 is about Indra, a mysterious billionaire/tech genius who winds up in an alternate version of Earth while in Antarctica. Although there are references to the first game, you won't actually see how they relate until Axiom Verge 3. Because they are separate experiences, you won't have to have played Axiom Verge 1 to enjoy Axiom Verge 2.
"It would be boring both for myself as a developer and for fans of Axiom Verge if Indra interacted with the world in the same way that Trace did. I didn't want Axiom Verge 2 to be Axiom Verge 1…only bigger. So although the core DNA of the game is intact—exploring a labyrinthian world map in particular—the majority of the gameplay and environments are quite different."