Awesome Games Done Quick 2022 will feature more than 140 speedruns
January's event will raise money for the Prevent Cancer Foundation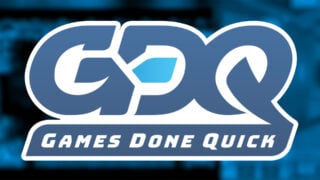 The full list of speedruns for the next Awesome Games Done Quick event has been revealed.
The list, which can be found on the GDQ website, contains more than 140 speedruns, covering modern and retro titles from a wide of range of systems, from the PS5 and Switch to the NES and Mega Drive.
This year's event will take place between January 9-16 and will again be held online, after the group "came to the conclusion that there is still too much danger and uncertainty stemming from COVID-19".
Throughout the event, viewers will be asked to donate money to help raise money for the Prevent Cancer Foundation. Last year it raised over $2.75 million.
While most of the runs will be solo, there will also be some speedrun races and co-op runs.
The event's Awful Games Done Quick sub-category will also be returning, with this year's games including NES diabetes edutainment game Captain Novolin, Garshap the Monster Slayer on PC and Tax-Mania on the Game Gear.
Among the more recent games in this year's list is Returnal, which speedrunner cavecavecave will attempt to beat in an hour. Meanwhile, two runners will race each other to try to beat Final Fantasy VII Remake Intergrade's 'INTERmissions' episode in around 50 minutes.
It's likely that one of this year's most popular runs will be Metal Gear Solid, in which speedrunner dlimes13 will beat all bosses in Extreme difficulty in less than 1hr 25m.
Viewers will be tuning in to see the 'Boba skip', a glitch which was accidentally found in August by Twitch streamer and Yogscast member Boba who was playing through the game for the first time ever.
Boba was shot by a guard and somehow ended up passing through a door that's normally locked. News of Boba's discovery quickly spread throughout the game's speedrunning community, who confirmed that it was a new glitch that could cut about two and a half minutes from run times.
Related Products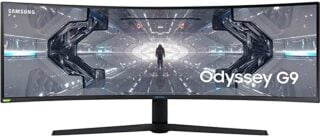 SAMSUNG 49-inch Odyssey G9 Gaming Monitor
Other Products
Some external links on this page are affiliate links, if you click on our affiliate links and make a purchase we might receive a commission.