Atlus claims it won't announce a new Persona during next month's live show
It's been six years since Persona 5 was first released in Japan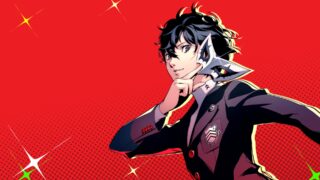 Atlus has claimed that it has no plans to announce a new title during next month's Persona Super Live P-Sound 2022 show.
A statement on the franchise's Persona Channel site reads "Please note that there will be no announcement of new game titles at this live event."
The concert, which takes place in Japan in October, will feature various musicians and voice actors featured in the series performing on stage.
It was hoped that this event would potentially be the first glimpse of Persona 6, however, that won't be the case during this show, according to Altus.
Persona 5 was first released in Japan in 2016 after a lengthy development cycle. It would later release in the west the next year. Before that, Persona 4 was released in 2008, establishing the long development times between full, numbered sequels.
It was officially announced in June that the series, which has been missing from Xbox and Nintendo Switch, will release first on the platforms with Persona 5 Royal on October 21. Persona 3 Portable and Persona 4 Golden won't release until 2023.
Persona 5 Royal Remastered will include over 40 DLC packs that were released for the game.
While the majority of the DLC packs are simply costumes, such as being able to dress the Persona 5 cast as characters from across the Persona series, a few of them, such as the Persona Raoul, are more substantial.
Personas are the various attacks that players can use in the game. They function similarly to Pokémon, with players levelling them up and collecting new ones throughout the game.
Related Products
Other Products
Some external links on this page are affiliate links, if you click on our affiliate links and make a purchase we might receive a commission.