Atlus is teasing 'several' unannounced titles for reveal in 2023
The Persona and Shin Megami Tensai creator tells fans to look forward to the coming year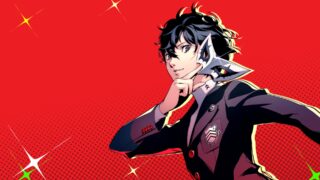 Atlus, the Japanese publisher behind Persona and Shin Megami Tensai, has said it has several unannounced games planned for reveal during 2023.
The message was shared in a New Year greeting card published by Famitsu.
"Thank you very much for your support for the remastered versions of P4U2 in 2022, 13th Machine Defence Circle for Nintendo Switch, Soul Hackers 2 and Persona 5 The Royal," the greeting reads.
"In 2023, we will start with the release of P3P and P4G remastered versions, and we are also preparing several unannounced new titles. Please look forward to it!"
As noted by Persona Central, Atlus made a similar statement for its New Year's 2019 greetings card. That year featured the announcement of Catherine Classic, Persona 5 Royal, Persona 5 Strikers and Tokyo Mirage Sessions #FE Encore.
In a July 2021 interview, Atlus' senior managing director Naoto Hiraoka claimed the company had five or six ongoing development projects, with that number expanding to about ten if collaborations with other companies were included.
In another recent Famitsu article, Atlus's Shinijiro Takada suggested fans could see more content around Shin Megami Tensei's 30th anniversary next year.
"Thanks to the long-term support of many people, the Shin Megami Tensei series celebrated its 30th anniversary in October 2022," he wrote.
"Shin Megami Tensei V has sold over 1 million units worldwide, and has received a lot of attention not only from Japan but also from overseas. In 2023, our 31st year, we hope to be able to express our gratitude to our fans in some way."
Related Products
Other Products
Some external links on this page are affiliate links, if you click on our affiliate links and make a purchase we might receive a commission.