Atlus adds five Persona soundtracks to streaming services
Persona 3 Portable, Dancing P3D & P5D and Super Live are among those added
Atlus has added five more soundtracks from its Persona series to various music streaming services.
The following five soundtracks have been added:
Each album is available on a variety of streaming services, including Apple Music, Spotify, YouTube Music and Amazon Music. Selecting one on the above list will take you to a page with links to each service.
The Persona Dancing series of soundtracks consists of remixed music from each game, with new mixes contributed by various artists.
The Persona Super Live album, meanwhile, is a recording of a live concert held at Yokohama Arena in 2017.
It was officially announced in June 2022 that Persona 3 Portable, Persona 4 Golden and Persona 5 Royal were coming to Xbox, PC and Game Pass.
Persona 5 Royal was released on October, while Persona 3 Portable and Persona 4 Golden were just released on January 19.
Atlus's official blurbs for each game are as follows:
Persona 3 Portable
If I say there's an hour 'hidden' between one day and the next, would you believe me? This unknown time is the 'Dark Hour'. Unfamiliar stillness swallows the city, people turn into eerie coffins, and otherworldly monsters called Shadows swarm.
One night, the protagonist is attacked by these Shadows. When all hope seems lost, the power of the heart, their Persona, is awakened."
Persona 4 Golden
They say your soulmate will appear if you stare into a television set on a rainy night… this strange rumor slowly spreads through the rural town of Inaba, the protagonist's new home, just as a chain of mysterious murders begin.
As the protagonist and his teammates chase after the truth, they find themselves opening the door to another world.
Persona 5 Royal
Forced to transfer to a high school in Tokyo, the protagonist has a strange dream. You truly are a prisoner of fate. In the near future, ruin awaits you.
With the goal of 'rehabilitation' looming overhead, he must save others from distorted desires by donning the mask of a Phantom Thief.
Persona 5 Royal makes its epic return with previously released DLC included in the base game!
Related Products
Other Products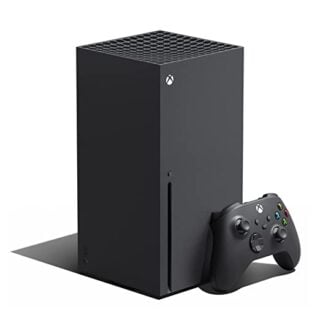 Xbox Series X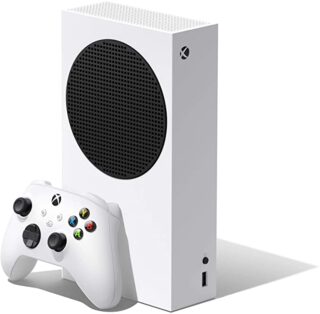 Xbox Series S
Some external links on this page are affiliate links, if you click on our affiliate links and make a purchase we might receive a commission.