Atari fixes error after wrongly attributing new 'unreleased' games to a legendary designer
Howard Scott Warshaw told VGC he had nothing to do with the $50 products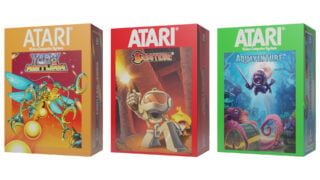 Atari has stated that it made an error in wrongly attributing its new 'unreleased' games to legendary designer Howard Scott Warshaw, and has now fixed the mistake.
Atari launched a new label called Atari XP this week, in which it plans to sell "never released and rare Atari games from the 1970s and 1980s".
The company claimed in its marketing that the titles were created by Howard Scott Warshaw, who is one of the most famous Atari game designers.
The first three games on the Atari XP site are:
Saboteur, which was described as a "creative, multi-level shooter developed by Howard Scott Warshaw in 1983 but never released"
Yars' Return, a sequel to Yars' Revenge which was said to be "created by Howard Scott Warshaw and slated for release in 1983"
Aquaventure, a game apparently designed in 1983 and attributed on the site to Howard Scott Warshaw
Atari is selling each game in two forms – a $49.99 standard cartridge, and a $149.99 'limited edition' cartridge which comes with a poster, a printed manual, a collectible pin and badge and a certificate of authenticity.
VGC contacted Warshaw, who told us that while he did develop Saboteur in the early '80s, Yars' Return was actually a homebrew hack he had nothing to do with, and he had never heard of Aquaventure.
Now Atari has confirmed that the listings were made in error, and that it has corrected the mistakes.
"In our marketing materials, the developer credit for Saboteur was applied to Yars' Return and we failed to spot the mistake prior to launch," the company said in a statement to VGC.
"The Atari homebrew community is extremely passionate, and we appreciate that they immediately brought the issue to our attention. We have updated the information on atarixp.com and will share more information about the game's creators and legacy in the coming weeks.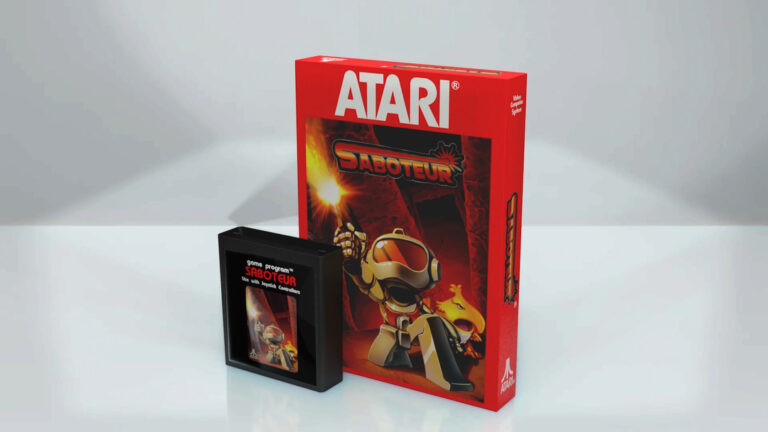 It added: "Yars' Return was a homebrew adaptation by Curt Vendel of Howard Scott Warshaw's game Yars' Revenge. Yars' Return was included with the Atari Flashback 2 Game Console, which Curt developed for Atari.
"After the initial release, Dennis Debro worked at Curt's direction to make some improvements and enhancements, and that revised version was included in later releases of the Flashback.
"In preparation for the Atari XP project, Atari reached out to Dennis and asked him to share the most up-to-date version, and his efforts have been instrumental in the creation of the new Yars' Return cartridges. We appreciate Dennis' many contributions to Yars' Return and his ongoing support of this project."
Warshaw is known for designing one of the greatest games on the Atari system, the original Yars' Revenge, as well as the critically acclaimed game adaptation of Raiders of the Lost Ark.
However, it's Warshaw's work as designed on the notorious Atari 2600 version of E.T. the Extra-Terrestrial – which he was only given five weeks to write – that he's best known for. The game was such a commercial failure that unsold cartridges were buried in a landfill in New Mexico.
Despite this, Warshaw remains a legendary figure among Atari fans, so the opportunity to buy boxed cartridges of his unreleased games would be an enticing prospect for many fans of the console.
While it turns out that two of the three games for sale are not actually his after all, Saboteur is still his.
That said, if Atari fans want to play these unreleased games but can't afford to spend $50 on each of them, they may wish to instead buy Atari Flashback Classics, a Switch compilation which features 150 Atari games, including the three games on sale on Atari XP – Aquaventure, Saboteur and Yars' Return.
Related Products
Other Products
Some external links on this page are affiliate links, if you click on our affiliate links and make a purchase we might receive a commission.