Astro's Playroom designer says he'd consider an expansion or sequel, but no plans are decided
"There are lots of things we want to try and do around the [DualSense] controller"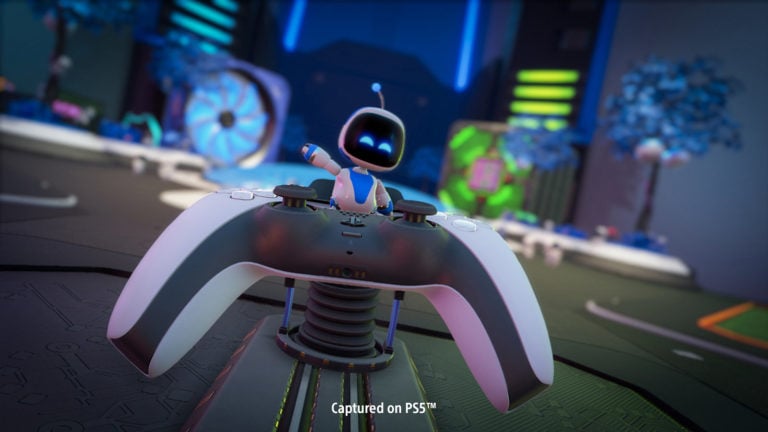 The designer behind Astro's Playroom, the platformer bundled with all PS5 consoles, has said he would consider an expansion or sequel, but currently there are no plans and much will depend on the popularity of the game.
Playroom is included with every PS5 console for free and features gameplay designed to demonstrate the DualSense's new features, such as its haptic feedback and adaptive triggers.
The game has been widely praised by critics (read VGC's Astro's Playroom review for our take), and currently has a Metacritic score of 82. However, speaking in the latest issue of Edge magazine, Japan Studio boss Nicolas Doucet said he's not yet decided what the development team will do next.
Team Asobi – the developer behind Astro – could potentially create a follow up to Playroom, Doucet suggested, but it could also create something entirely new based on one of its many prototypes.
Either way, the designer suggested Asobi is keen to continue exploring ideas around the PlayStation 5's DualSense controller.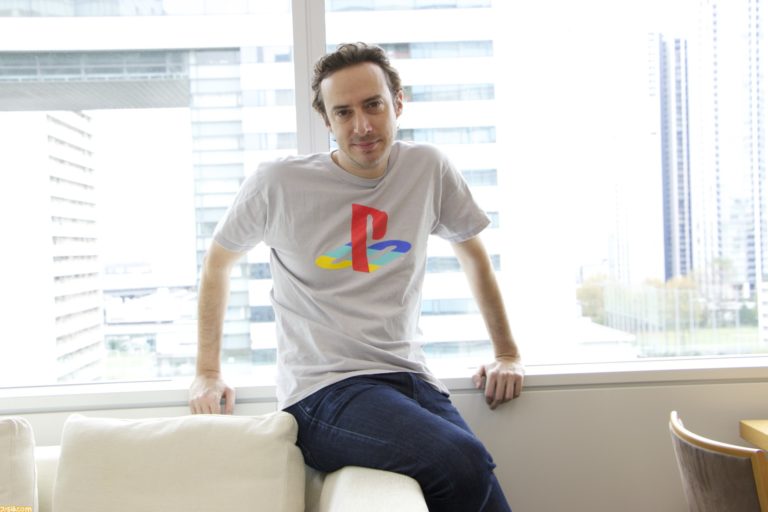 "At this moment in time, there's no plan for an extension of Astro's Playroom, but I think it's going to come down to the popularity of the game," he said, when asked by Edge if he would consider an extension or sequel.
"So far we've heard a lot from the media, and it's been very positive, and we're really, really happy. But a lot of it is going to come down to the consumer experience."
Doucet said he feels it's important that the team waits to hear from players who are new to video games, or casual players.
"I think we need to hear from them too," he said. "And that's going to happen post-launch, once the console is in the hands of consumers. But if the character has popularity, and if it proves that people are really having fun, [an extension or sequel] could be one avenue to follow.
"But at the same time, in Team Asobi we're always trying to come up with ideas from technology, and so there are lots of things we want to try and do around the controller.
"And as we make these prototypes, if one of them turns out to be a game idea in its own right, it could end up being a new direction that we take and we'll run with it. So it could be one or the other, but at this moment in time I don't really know."
In a previous interview, Doucet explained how Astro's Playroom helped iterate the function of the DualSense controller for nearly two years.
Speaking to Famitsu, The Astro Bot designer claimed that DualSense's shape "changed considerably" since its early prototypes, but said the haptic feedback and adaptive triggers were present from the start.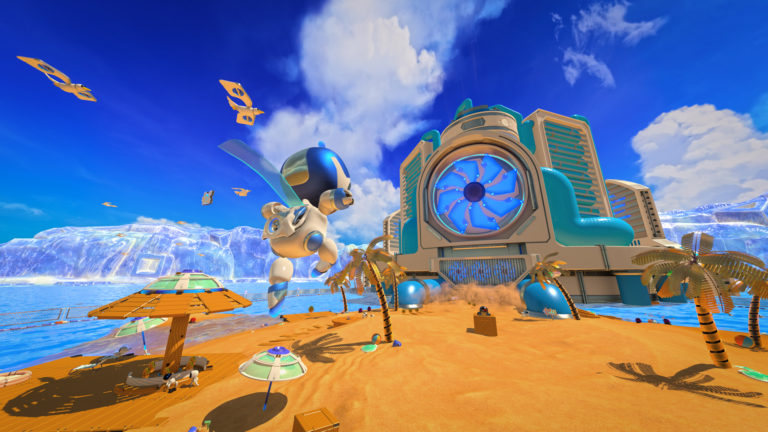 "After development of Astro Bot Rescue Mission ended, everyone on the team wanted to work on new technology again, and we got the opportunity to develop a pre-installed title, and the whole team decided to work on it," he said.
"Regarding Astro's Playroom and Playroom VR, we developed them through having weekly meetings with the hardware team. The hardware team considered the mechanics, we considered the gameplay, and we exchanged many opinions with each other.
"For example, as we tested haptic feedback and adaptive triggers, we compiled personal feedback, such as 'this has too strong of a recoil.' We shared such thoughts with the hardware team and then shared them with our international studios.
"The DualSense received a lot of feedback and was progressively getting more cohesive and better integrated. This was quite a long process – about a year-and-a-half to two years."
Related Products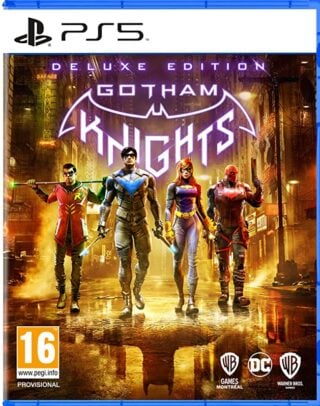 Gotham Knights - Deluxe Edition (PS5)
Other Products
Some external links on this page are affiliate links, if you click on our affiliate links and make a purchase we might receive a commission.