Assassin's Creed Valhalla's autumn content roadmap has been revealed
Featuring title updates, an expansion and a new Festival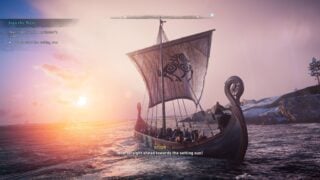 Ubisoft has confirmed its autumn / fall plans for Assassin's Creed Valhalla, including title updates and new content.
The game's latest development roadmap (pictured below) confirms plans to launch two title updates, an expansion and a new Festival in the coming months.
First up is title update 1.3.2 on October 5. For an idea of the fixes it might bring, Assassin's Creed Valhalla's list of known issues has a rundown of problems planned to addressed in future updates.
Assassin's Creed Valhalla - Ubisoft Forward
Assassin's Creed Valhalla's Viking Age Discovery Tour expansion will then launch on October 19. The educational experience, which enables players to explore and interact with the history and culture of the Viking Age world, will be free for all Assassin's Creed Valhalla owners.
A standalone version of Discovery Tour: Viking Age for PC will also be available via Ubisoft Connect and the Epic Games Store for £16.99 at launch, before coming to PS4, PS5, Xbox One, Xbox Series S/X, Stadia and Luna in early 2022.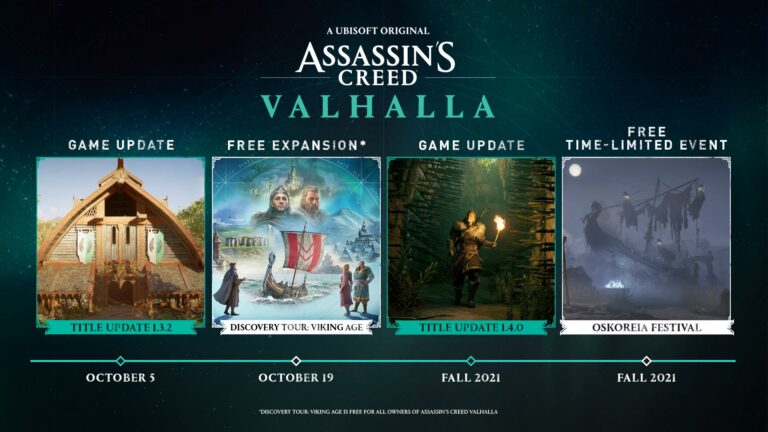 Assassin's Creed Valhalla title update 1.4.0 will arrive later in the autumn, as will the Oskoreia Festival, which will be a free limited-time event.
The game's latest title update, 1.31, was released on September 7. It added new content to the River Raids mode, including three rivers (Erriff, Berbha and Rhine), fresh rewards and abilities.
The update also introduced a new difficulty level which doubles the amount of damage players take, cuts the effectiveness of rations by 40% and reduces parry timing windows by 38%.