Assassin's Creed Origins will be free on PC this weekend
Ubisoft announces trial weekend on Uplay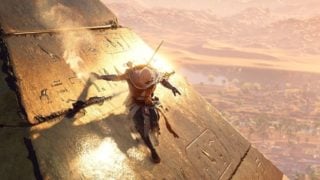 Ubisoft will make Assassin's Creed Origins free to play on PC this weekend.
The 2017 title will be available via the company's Uplay platform from Friday, June 19 until Sunday, June 21, it announced this week. Players can begin pre-loading the title starting today.
Set in Ancient Egypt, Assassin's Creed Origins puts players in the role of Bayek, protector of Egypt and one of the first Assassins. The 2017 title saw Ubisoft revamp many series features and introduced RPG systems such as levelling to the game.
The next Assassin's Creed instalment was recently confirmed as Valhalla, a game set in England's Dark Ages with players controlling a Viking raider.
Developed by the Assassin's Creed IV: Black Flag and Assassin's Creed Origins team at Ubisoft Montreal (plus 14 support studios), Valhalla's new features include raids and the ability to grow a settlement.
Valhalla will be released during the 2020 holiday season for Xbox Series X, PlayStation 5, Xbox One, PlayStation 4, Stadia, and for PC through the Epic Games Store and Ubisoft Store.