Assassin's Creed Infinity will not be a free to play game, Ubisoft has confirmed
"Huge" title from Ubisoft's Montreal and Quebec studios is still early in development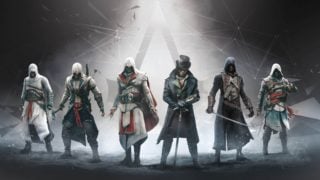 Assassin's Creed Infinity will not be a free to play game, Ubisoft has confirmed.
Having said in May that it was planning free to play games across all its biggest franchises, Ubisoft was asked about Assassin's Creed Infinity's business model during its second quarter earnings call on Thursday.
"It's not going to be free to play and this game will have a lot of narrative elements in it," Ubisoft CEO Yves Guillemot said.
"It's going to be a very innovative game but it will have what players already have in all the Assassin's Creed games, all the elements that they love to get in them right from the start.
"It's going to be a huge game but with lots of elements that already exist in the games that we published in the past," he added.
Ubisoft's chief financial officer Frédérick Duguet also said Infinity "is still at an early stage of development".
Assassin's Creed Infinity is a collaboration between Ubisoft Quebec (Odyssey) and Ubisoft Montreal (Origins and Valhalla).
It has been claimed that Assassin's Creed Infinity will be a massive online game set across multiple historical periods, and one that that evolves over time as a live service.
In July, Duguet called Infinity "an exciting and ambitious project" that will remain "true to Assassin's Creeds' legacy of rich narrative experiences".
Earlier on Thursday, Ubisoft said Assassin's Creed Valhalla had built on a strong commercial start to become the "second largest profit generating game" in the company's history.
Valhalla is set to receive a second year of expansions—a first for the series—and Ubisoft today pledged to deliver "great new content" for the game in the second half of its current fiscal year ending on March 31, 2022.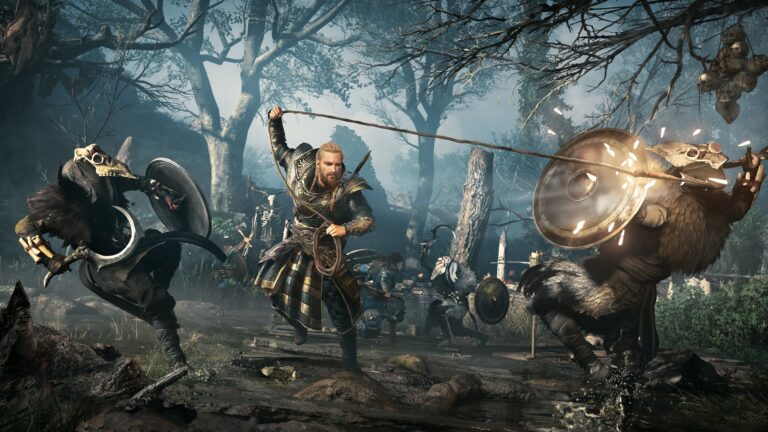 The Assassin's Creed franchise recorded its strongest sales year to date in the 12 months ended March 31, 2021, Ubisoft said in May.
Ubisoft also announced delays for several games on Thursday. The Division Heartland and Prince of Persia: Sands of Time Remake, both of which were previously scheduled for release during its current fiscal year, will now launch during the year ending on March 31, 2023.
Rocksmith+, which was last month delayed from its summer 2021 launch window to an unspecified date, has also been pushed to Ubisoft's next fiscal year.