Assassin's Creed fans were hungry for a smaller-scale game, says Mirage director
Following RPG-style series entries Origins, Odyssey and Valhalla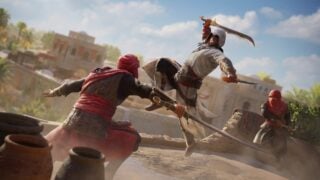 Assassin's Creed Mirage's creative director has said the community's desire for a smaller-scale game was a big influence on its development from the outset.
With gameplay focused on parkour, stealth and assassinations, Mirage marks a return to the action-adventure style of Assassin's Creed games released prior to the more expansive RPG-style series entries Origins, Odyssey and Valhalla.
Set for release in 2023 with development led by Ubisoft Bordeaux, Mirage takes place in 9th century Baghdad and is described as a "special tribute to the first Assassin's Creed".
"Mirage's creation has been the convergence of several inputs," creative director Stéphane Boudon told GamesRadar. "Of course, the first one comes from our community: Origins, Odyssey, Valhalla they are all great games with the promise to live an epic journey in a strong fantasy. Their scopes have been calibrated to fulfil those ambitions as they all embrace the RPG mechanics.
"But amongst our fans, we started hearing the desire for a character driven story, focused on the core pillars of the first ACs in a more intimate scale. It resonates with us as well as developers and this was the starting point of the project."
Mirage sees players take control of Basim Ibn Is'haq, a street thief "with a mysterious past" who joins the Hidden Ones on a quest for answers.
"With its more condensed scope and clear focus on Basim and his coming-of-age story, our main goal with Mirage is to provide a total immersion in 9th century Baghdad, and the key events of the time for the Hidden Ones," Boudon said. "We wanted this game to be a standalone that everyone could enjoy."
He also said Ubisoft Bordeaux has reworked stealth tools, including familiar ones like the smoke bomb and throwing knives, with new upgrades that allow players to "reinvent them to fit perfectly with your playstyle".
Mirage is one of six upcoming Assassin's Creed games discussed during a Ubisoft product showcase last September.
The next flagship series entries after Mirage are codenamed Red and Hexe, and will be released as part of the new Assassin's Creed Infinity franchise hub.
Red, which is being made by Assassin's Creed Odyssey studio Ubisoft Quebec and has the same creative director, is set in feudal Japan.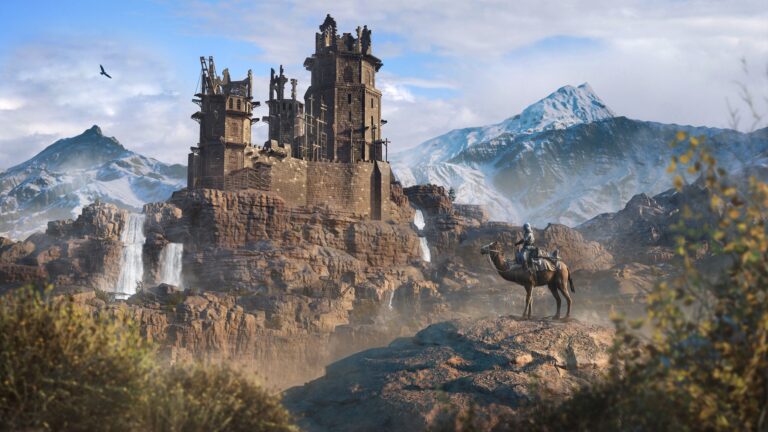 It will be followed by Ubisoft Montreal's Hexe, which reportedly revolves around witch trials during the latter stages of the Holy Roman Empire.
Ubisoft is also working on a standalone Assassin's Creed multiplayer game, the China-set mobile game Assassin's Creed Codename Jade, and another mobile series entry with Netflix.