Assassin's Creed Black Flag is reportedly getting a remake
A modernised version of the fan-favourite game is said to be in early development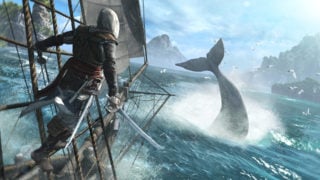 Ubisoft has started development on a remake of popular Assassin's Creed entry Black Flag.
That's according to Kotaku sources, who claim that a remake of the 2013 cross-gen PlayStation 3 and Xbox 360 game is currently in its earliest stages and will not be complete for "at least a few years".
A team at Ubisoft Singapore, one of the studios that worked on Black Flag – specifically its boating gameplay – will reportedly be heavily involved in helping to modernize the game.
Publisher Ubisoft is currently doubling down on its biggest franchise. This year's Assassin's Ceed Mirage is one of six upcoming Assassin's Creed games discussed during a Ubisoft product showcase last year.
The next flagship series entries after Mirage are codenamed Red and Hexe, and will be released as part of the new Assassin's Creed Infinity franchise hub.
Red, which is being made by Assassin's Creed Odyssey studio Ubisoft Quebec and has the same creative director, is set in feudal Japan.
It will be followed by Ubisoft Montreal's Hexe, which reportedly revolves around witch trials during the latter stages of the Holy Roman Empire.
Ubisoft is also working on a standalone Assassin's Creed multiplayer game, the China-set mobile game Assassin's Creed Codename Jade, and another mobile series entry with Netflix.