Ash's final Pokémon episodes will see the return of Brock and Misty
The characters' 25-year storyline will end with three final episodes this month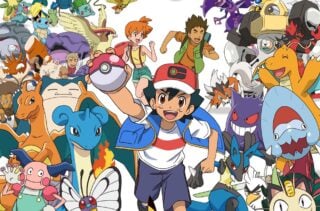 Fan-favourite Pokémon characters Brock and Misty will return for series lead Ash's final episodes.
The Pokémon anime will end the 25-year storyline of Ash and Pikachu's journey with three episodes, which will begin airing in Japan next week.
Famitsu reports that that the penultimate episode, airing January 20, will see Ash bumping into Misty as the pair compete to catch a wild Clauncher.
Then the final episode, airing January 27, will see Ash and Pikachu reunite with both Brock and Misty in a storyline that sees Brock kidnapped by a wild Hatterene.
In addition, it's been confirmed that the opening theme for the final episodes will be a remake of the opening theme of the 1997 anime.
Brock and Misty were regular companions of lead character Ash in the original Pokémon anime series, but eventually went their separate ways, only appearing via ocassional cameos in subsequent years.
The Pokémon anime first debuted in 1997 in Japan and in 1998 in the US. As of 2022, Ash and Pikachu have appeared in almost 1,300 episodes.
While other protagonists have been featured in spin-offs, this marks the end of a continuous storyline that will be over 25 years old when it concludes.
It was suspected that Ash's story would come to an end when he finally achieved his goal of becoming the Pokémon League Champion earlier this year. This goal is also the end goal of all the Pokémon video games.
The Pokémon Company has said Ash's long wait to reach his goal was intentional as it wanted to show young fans that it's OK to lose and that the journey is the important part.
Related Products
Other Products
Some external links on this page are affiliate links, if you click on our affiliate links and make a purchase we might receive a commission.