As GOG posts a year-to-date loss, CD Projekt pledges to bring it back to basics
The online store will return to a curated selection of DRM-free games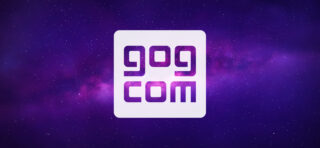 CD Projekt will be reorganising GOG to focus on its "core business activity", following news that it's been losing money.
The online store launched in 2008 as Good Old Games and focused on a carefully curated collection of older games with no DRM. In the years that have followed it's become more like other conventional online game stores like Steam and the Epic Games Store.
During a presentation on CD Projekt's Q3 revenue for 2021, however, it was revealed that GOG is losing the company money with year-to-date losses of $2.21 million compared to a year-to-date gain of $1.37 million during the same period last year.
To fix this, CD Projekt CFO Piotr Nielubowicz stated during the presentation that GOG was going to see some organisational changes that would return it back to what made it popular in the first place.
"Regarding GOG, its performance does present a challenge, and recently we've taken measures to improve its financial standing," Nielubowicz said.
"First and foremost, we've decided that GOG should focus more on its core business activity, which means offering a hand-picked selection of games with its unique DRM-free philosphy. In line with this approach, there will be changes in the team's structure."
According to Nielubowicz, some GOG developers who have been working on online solutions will be transferring to other parts of the company.
GOG will also be leaving the 'Gwent consortium', a project CD Projekt had been running with numerous department based on The Witcher's card game spin-off Gwent. "This means that it will neither bear its portion of expenses nor obtain the corresponding share of revenues associated with this project," Nielubowicz explained.
He concluded: "Alongside all these changes we initiated through organisation of GOG's operations, we believe that all of the changes we are introducing will allow GOG to focus more on its core business and improve its financial effectiveness in 2022."
Elsewhere during CD Projekt's financial presentation, the company claimed that next-gen versions of Cyberpunk 2077 and The Witcher III were still on track to release in Q1 2022 and Q2 2022 respectively.