Ark 2 has been delayed, Ark 1 is getting a $40 upgrade that will kill last-gen servers
The sequel will now not arrive until the end of 2024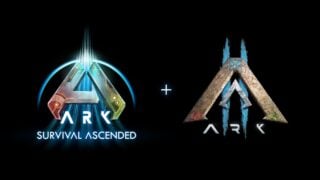 The studio behind Ark: Survival Evolved has announced a delay for the game's sequel and plans for a paid current-gen upgrade to the original game.
In a blog post on the official Ark website, Studio Wildcard said that the Ark 2, which had previously been planned for a 2023 release, has now been held back until 2024.
In the meantime, the studio is releasing a current-gen upgrade for the original Ark: Survival Evolved, but this will be a paid upgrade.
On top of this, players who choose not to upgrade will lose some online functionality, as the official last-gen servers will be switched off.
Announcing the delay, the studio wrote: "We've put much thought into delaying ARK 2 for the betterment of the final product and the team's well-being. This news will be disappointing to many – we feel it too – but we're confident this heavy decision is the right one.
"So why the delay? Our goal is to make ARK 2 the best game it can be and provide a truly exceptional and rewarding experience for players. Unreal Engine 5 is incredibly new technology to us (and all developers), and we aim to use this cutting-edge tech to its fullest potential while creating a game with never-before-achieved scope at Studio Wildcard.
"As we learn more about the engine and develop the sequel, we have adapted our workflows and adjusted our pipelines to accommodate this new next-generation paradigm, and because of everything that involves, we need more time for development."
The studio also announced Ark: Survival Ascended, a "next-generation remaster" of Survival Evolved, which uses Unreal Engine 5.
This remaster will be available for Xbox Series X/S, PS5 and PC in August 2023, but it won't be a free upgrade.

Instead, Xbox and PC players will only be able to get it via the Ark Respawned Bundle, which is priced at $49.99 and includes the remaster and Ark 2 (even though the latter will still be more than a year away when the remaster is released).
Since the sequel is exclusive to Xbox and PC, the remaster will be available to PS5 owners as a standalone $39.99 purchase.
Studio Wildcard also noted that when Survival Ascended is released, the official servers for Survival Evolved will be shut down, essentially cutting off access to players who don't pay for the upgrade.
"With the launch of Survival Ascended at the end of August, we will be taking down all official servers on Xbox, PlayStation, and PC for Ark: Survival Evolved," the studio stated,
"At that time, the final save-datas from the Survival Evolved official servers will be uploaded for players to re-host on their own servers or play in single-player / non-dedi, as well as slightly earlier snapshots.
"You will still be able to play on single-player, non-dedicated, player-dedicated, and unofficial servers. Ark: Survival Ascended will have its own fully supported official network for all platforms."
In 2020 it was confirmed that Microsoft had signed Ark 2, starring Vin Diesel, as an Xbox exclusive.
The original Ark is available on Xbox Game Pass, and the sequel will be on Game Pass on the day of release.
As such, some Xbox owners may be frustrated that in order to get access to the Ark remaster they'll have to pay $50 for a bundle including Ark 2, even though it will be more than a year away and will be on Game Pass at launch.
Related Products
Other Products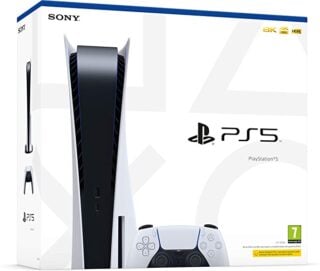 PlayStation 5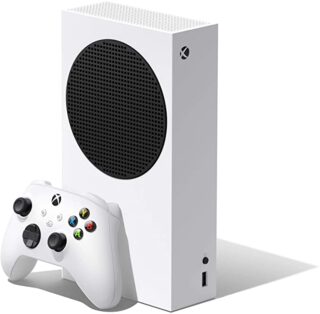 Xbox Series S
Some external links on this page are affiliate links, if you click on our affiliate links and make a purchase we might receive a commission.