April's Resident Evil Village showcase dated as a new demo is readied on PSN
UPDATE: Capcom temporarily suspends the Resident Evil Re:Verse open beta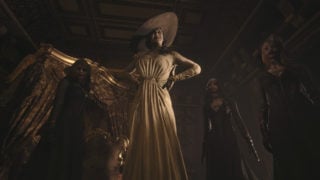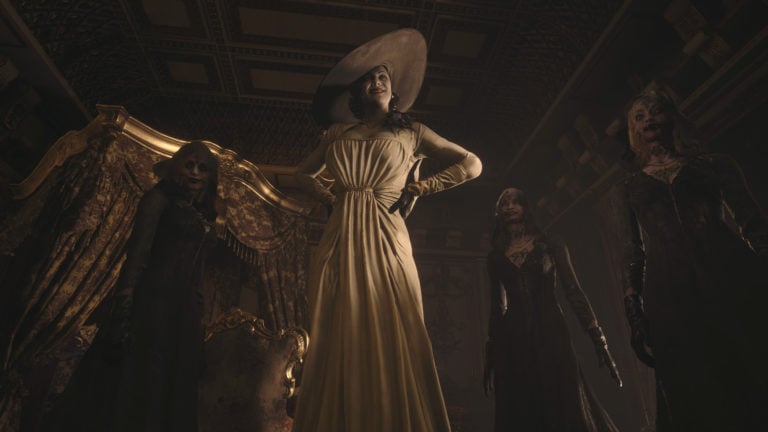 Capcom's next Resident Evil showcase will take place on April 15 at 3pm PT / 6pm ET / 11pm BST.
The event promises to include a new trailer and gameplay, "along with a few other surprises as well".
The showcase was originally announced on March 22 to coincide with Resident Evil's 25th birthday.
The first Resident Evil showcase aired in January and featured new information on Resident Evil Village, including a surprise demo release and the announcement of online game Resident Evil Re:Verse.
A Resident Evil Re:Verse beta will be playable on consoles and PC (Steam) for everyone with a Capcom ID beginning today until April 11, and the title will come bundled with Resident Evil Village.
UPDATE 2.41pm BST: Capcom has temporarily suspended the Resident Evil Re:Verse open beta due to matchmaking issues.
ORIGINAL STORY CONTINUES: Resident Evil Village is the 10th main game in the Resident Evil series and the sequel to Resident Evil 7: Biohazard. It will be released on May 7 for PS5, PS4, Xbox Series X/S, Xbox One, PC and Stadia.
Capcom released a PS5 exclusive Resident Evil Village demo in January, which sees players take on the role of a character called the Maiden as she attempts to escape Dimitrescu Castle.
The publisher also confirmed that a second demo was scheduled to be released for all platforms this spring. Its release may be imminent, as a number of files relating to the new demo have reportedly been uploaded to the backend of the PlayStation Network.
According to MP1st, the files indicate that the "Resident Evil Village Gameplay Demo" will weigh in at approximately 10GB once it's made available to download.