April's 'free' games with Amazon Prime Gaming have been announced
15 PC titles will be available to Prime subscribers at no extra charge next month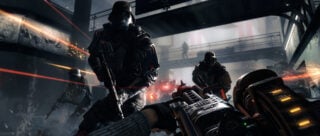 The next batch of 'free' games set to be offered to Amazon Prime Gaming members has been revealed.
Prime Gaming, which is part of an Amazon Prime subscription, offers members new PC titles to keep and exclusive in-game content every month.
In April, players will be able to claim 15 free titles, which are listed in full below.
New games will be made available every Thursday. They will include Wolfenstein: The New Order, Art of Fighting 3, The Beast Inside, Ghost Pilots, Beholder 2, Looking for Aliens and Magician Lord.
March's free Prime Gaming titles include Baldur's Gate: Enhanced Edition, Adios, I am Fish, Faraway 3: Arctic Escape, Book of Demons, Peaky Blinders: Mastermind and City Legends: Trapping in Mirror – Collector's Edition.
Amazon will be offering free in-game loot and content drops in April for titles including Candy Crush Saga, League of Legends, Valorant, Overwatch 2, Hearthstone and World of Warcraft.
April's Prime Gaming line-up:
April 6: Wolfenstein: The New Order [GOG Code] – Experience an exhilarating action-adventure in this first-person combat title with a deep narrative.
April 6: Ninja Commando [Amazon Games App] – Fight, shoot, use ninja tricks and death blows to protect history from death merchants planning to unleash chaos on the world.
April 6: Art of Fighting 3 [Amazon Games App] – Battle it out with various fighters using the ultimate KO system and other mechanics in this tangential side-story of the Art of Fighting series.
April 13: The Beast Inside [GOG Code] – Experience real terror through combating enemies and solving riddles in this story of long-buried secrets, personal tragedies and madness.
April 13: Icewind Dale: Enhanced Edition [Amazon Games App] – Build a party of Dungeons & Dragons heroes and explore the frozen tundra in this retro fantasy adventure.
April 13: Crossed Swords [Amazon Games App] – Use weapon attacks, magic attacks and your defensive ability as you make your way through seven intense stages to defeat the demon Nausizz.
April 13: Ghost Pilots [Amazon Games App] – Fly an old-fashioned seaplane and fight an intense battle against a mysterious combat unit in this shooting game.
April 20: Beholder 2 [Amazon Games App] – Take on the role of an intern at the central ministry to work your way up the ladder or turn against the state and expose corruption. The decision is yours to make!
April 20: Terraformers [Amazon Games App] – Explore the red planet, develop spectacular cities, spread life and terraform the planet with ambitious projects in this expansive turn-based colony builder.
April 20: Metal Slug 4 [Amazon Games App] – Join brand new characters, Trevor and Nadia and use the new items effectively to get the highest score with the new metallish system.
April 20: Ninja Masters [Amazon Games App] – Play as the main hero, Sasuke, on his quest to kill Nobunaga and end his reign of terror and war in this ninja-themed competitive fighting game.
April 27: Looking for Aliens [Legacy Games Code] – Prove the existence of alien civilizations as you find clues about them on Earth, the moon and the edges of the galaxy.
April 27: Grime [Amazon Games App] – Crush foes with living weapons that mutate form and function in this fast and unforgiving action-adventure RPG.
April 27: Sengoku [Amazon Games App] – Use your power as a feudal lord to unite the land of the rising sun under an iron fist.
April 27: Magician Lord [Amazon Games App] – Play as the magician Elta who is on a journey to save the world from Gal-Agiese, who came back to life once again in this side-scrolling action game.

Amazon expanded its previously US-only cloud gaming service Luna to the UK, Canada and Germany last week.
Prime Gaming members can access a rotating selection of games on Luna, with Yakuza Kiwami 2, Horizon Chase Turbo, The Jackbox Games Party Pack 3 and The Adventure Pals set to be made available in April.
Related Products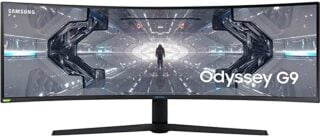 SAMSUNG 49-inch Odyssey G9 Gaming Monitor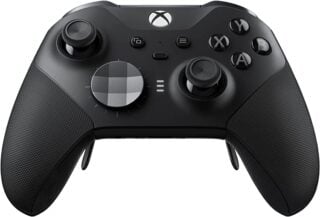 Xbox Elite Series 2 Wireless Controller
Other Products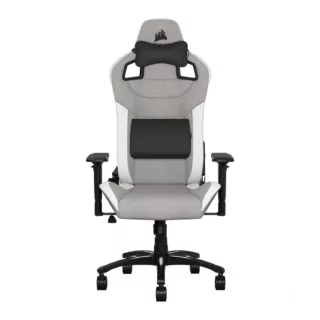 Corsair T3 RUSH Gaming Chair

£249.98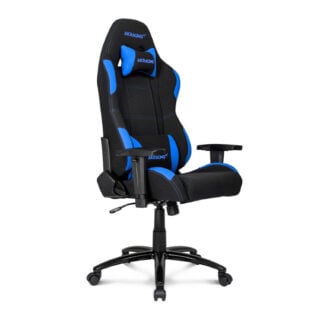 AKRacing Core Series EX Gaming Chair
Some external links on this page are affiliate links, if you click on our affiliate links and make a purchase we might receive a commission.