Apple's AR/VR headset will reportedly include a 3D video service and its own 'metaverse'
The 'Reality' branded headset will reportedly cost $2000-$3000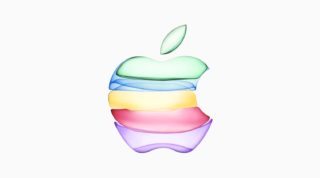 Apple's long-reported mixed reality headset will include a 3D video service and its own interpretation of the 'metaverse', a new report claims.
Apple reported Mark Gurman's latest newsletter for Bloomberg claims that new job listings suggest the company is building a video service for the headset which features 3D virtual reality video.
Gurman notes that Apple acquired NextVR in 2020, which provided high-quality 3D sports and music coverage in VR on Quest devices until its content was removed following the acquisition.
Another listing refers to the development of a 3D mixed reality world, which Gurmans suggests is an indication that Apple is making its own take on the metaverse, a project on which Facebook parent company Meta has already spent more than $100 billion.
Gurman has previously reported that Apple's new headset will likely be branded 'Reality', having trademarked the terms Reality Pro and Reality One in August.
The headset will also reportedly cost between $2000 and $3000, because of its built-in Mac-level M2 chip, more than 10 cameras and the highest resolution VR display yet produced.
It was reported earlier this month that Apple had hired the co-founders of a mixed reality mobile studio as it continues to work on its virtual reality and augmented reality plans.
Mobilegamer.biz reported that two of Playdeo's co-founders, Jack Schulze and Timo Arnall, are now employed by Apple, essentially closing the studio down.
Playdeo's most notable title is Avo, an iOS game in which players direct a sentient avocado through a series of real-world environments by drawing lines for it to follow, as seen in the gameplay footage embedded above.
Reports have persisted for a number of years now that Apple is planning to enter the VR / AR market at some point, and the hiring of Schulze and Arnall suggests these plans are still very much active.
Gurman originally claimed in 2021 that Apple was working on its own high-end VR headset, with plans to release it as soon as 2022. While this timeframe clearly no longer seems likely, mitigating factors such as the ongoing global chip shortage may have delayed these plans.