Apple will finally let developers promote payments outside of the App Store
iPhone firm makes concessions as part of class-action lawsuit from developers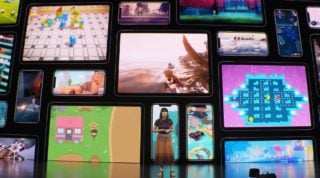 Apple has made a significant u-turn in its App Store payment policy and will now allow developers to promote microtransaction payments outside of its ecosystem.
GI.biz reports the iPhone firm will now allow developers to promote alternative payment options via email – which users can opt-in, or out of – which would allow them to offer reduced prices due to not having to pay Apple a 30 percent platform fee.
The concession was made as part of several agreements to resolve a 2019 class-action lawsuit filed by small US developers.
This is separate from the Apple-Epic lawsuit, which is expected to receive a verdict later this year, although it is being presided over by the same judge.
The Epic lawsuit centres on Apple's decision not to allow rival stores to operate on its iOS platform. However, that lawsuit started after Epic moved to circumvent Apple's platform fees with its own direct payment option, leading to Fortnite's removal from the App Store.
As part of Apple's new agreement with the separate class-action, the company says it will launch a $100 million small business fund to assist small US-based developers.
Apple will also expand the number of price points for subscriptions, in-app purchases and paid apps from fewer than 100 to more than 500.
It will also ensure its App Store search results are based on 'objective characteristics' such as downloads, star ratings, text relevance and user behaviour signals for at least the next three years.