Apple is reportedly hiring game devs for its AR/VR push
It's long been claimed that Apple is preparing its own headset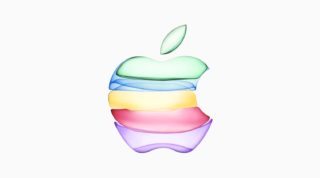 Apple has reportedly hired the co-founders of a mixed reality mobile studio as it continues to work on its virtual reality and augmented reality plans.
Mobilegamer.biz reports that two of Playdeo's co-founders, Jack Schulze and Timo Arnall, are now employed by Apple, essentially closing the studio down.
While Playdeo remains an active company according to Companies House, it reportedly no longer employs any staff. The studio's third co-founder, Nick Ludlam, has seemingly not joined Apple.
Playdeo's most notable title is Avo, an iOS game in which players direct a sentient avocado through a series of real-world environments by drawing lines for it to follow, as seen in this gameplay footage:
The game has received mainly positive reviews on the App Store, with an average rating of 4.3 across some 1600 reviews.
According to Mobilegamer.biz's report, Schulze and Arnall are now likely working on mixed reality projects at Apple. The report also notes that Apple had previously hired Avo's design lead Jonathan Topf in 2019.
Reports have persisted for a number of years now that Apple is planning to enter the VR / AR market at some point, and the hiring of Schulze and Arnall suggests these plans are still very much active.
A Bloomberg report in 2021 claimed that Apple was working on its own high-end VR headset, with plans to release it as soon as 2022. While this timeframe clearly no longer seems likely, mitigating factors such as the ongoing global chip shortage may have delayed these plans.
According to the report, which cited sources with knowledge of Apple's plans, the iPhone firm's headset was codenamed 'N301' and was in a late prototype stage as of January 2021.
The device was described as "a pricey, niche precursor" to a more ambitious augmented reality glasses product that Apple is said to be planning to launch in the coming years.