Epic is suing Apple and Google following Fortnite's removal
Epic added a direct payment option on Thursday in order to circumvent App Store fees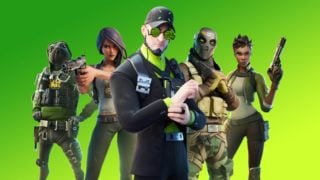 This article was updated at 21:50 BST.
Apple has removed Fortnite from the App Store, following developer Epic's move to circumvent its fees with a new direct payment option.
In retaliation, Epic has said it's pursuing legal action against Apple and called on its fans to support the move by using the hashtag #FreeFortnite on social media.
In action clearly prepared in anticipation of Fortnite's removal, Epic debuted a parody of Apple's 1984 commercial in Fortnite on Thursday and claimed that the iOS firm was blocking the popular battle royale game "in order to prevent Epic from passing on the savings from direct payments to you".
UPDATE: Google has taken similar action to Apple and removed Fortnite from its Play store. The game can still be downloaded for Android using Epic's own app. Epic has filed a lawsuit against Google.
"While Fortnite remains available on Android, we can no longer make it available on Play because it violates our policies," a spokesperson told The Verge.
"However, we welcome the opportunity to continue our discussions with Epic and bring Fortnite back to Google Play."
ORIGINAL STORY CONTINUES: Earlier the same day Epic reduced the prices of all Fortnite microtransactions by 20 percent, across consoles, PC and Mac.
On iOS and Android, the discount was made available by a new 'direct' payment option which bypasses Apple and Google's payment systems. Apple currently only allows direct payments for physical goods bought via Apple Pay.
Epic has been openly critical of Apple's Store fees in the past, which see the corporation claim 30 percent of all in-app purchases made on iOS.
In a statement issued to press on Thursday, Apple said that Epic had violated its App Store guidelines with the update, which it said had not been reviewed before publishing.
"Today, Epic Games took the unfortunate step of violating the App Store guidelines that are applied equally to every developer and designed to keep the store safe for our users," it said, via The Verge. "As a result their Fortnite app has been removed from the store.
"Epic enabled a feature in its app which was not reviewed or approved by Apple, and they did so with the express intent of violating the App Store guidelines regarding in-app payments that apply to every developer who sells digital goods or services."
It added: "Epic has had apps on the App Store for a decade, and have benefited from the App Store ecosystem – including its tools, testing, and distribution that Apple provides to all developers. Epic agreed to the App Store terms and guidelines freely and we're glad they've built such a successful business on the App Store.
"The fact that their business interests now lead them to push for a special arrangement does not change the fact that these guidelines create a level playing field for all developers and make the store safe for all users. We will make every effort to work with Epic to resolve these violations so they can return Fortnite to the App Store."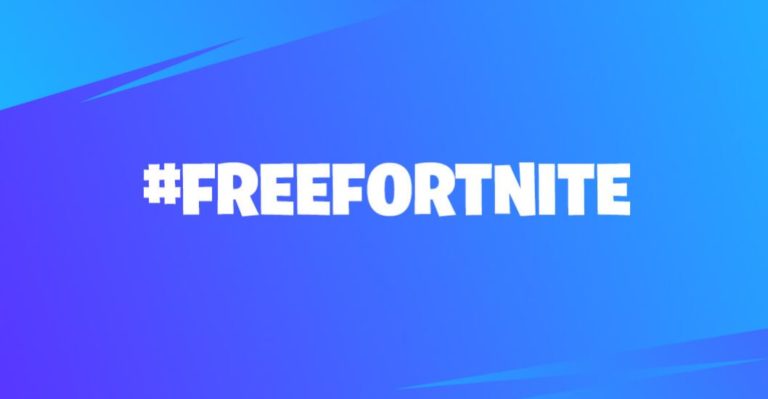 Fortnite is still available to users who have already downloaded it to their iOS devices, however Epic said that all upcoming updates would be blocked from the platform.
In its lawsuit, Epic states that it's not seeking any monetary damages. Instead, "Epic seeks to end Apple's dominance over key technology markets, open up the space for progress and ingenuity, and ensure that Apple mobile devices are open to the same competition as Apple's personal computers."
Epic has long criticised the mobile platforms' 30 percent payment fees. On Thursday it called the policy "exorbitant" and dismissed claims that Apple increases security on payments.
Last month Epic CEO Tim Sweeney said Apple and Google act like a "duopoly" and accused them of charging excessive fees compared to their operating costs.
"You can't have a tech monopoly dominating all, all interactions between consumers and businesses on a scale of billions of users," Sweeney told Bloomberg. "It just creates the same sorts of a concentration of power problems. It's the railroads, right?"
Sweeney said the solution would be to unbundle different services that the companies offer, including separating payment services from app stores and allowing competing stores.
"They don't allow competing stores," Sweeney said. "Imagine a town that only allowed a Target and disallowed any other stores from building. I mean, that's totally un-American and uncompetitive. But that's exactly what Apple does in an absolute sense."
Apple has also been criticised by Microsoft and Facebook this week for blocking features in their Game Pass and Facebook Gaming apps. In a statement, the EU said it was "aware" of the claims.
The European Commission currently has four active probes into Apple, three of which focus on the App Store and its restrictive rules, including requirements that app developers use its own in-app purchasing system.
Related Products
Other Products
Some external links on this page are affiliate links, if you click on our affiliate links and make a purchase we might receive a commission.