Apex Legends Season 16 is adding Team Deathmatch and sunsetting Arenas
It's also getting a persistent limited time mode playlist and an improved first-time player experience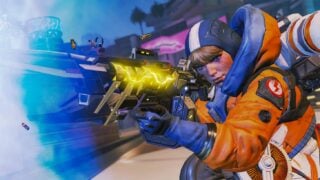 Respawn will introduce Team Deathmatch mode in Apex Legends Season 16, Revelry, when it launches on February 14.
"The most requested limited time mode" is finally being added to Apex Legends as part of wider plans to make the four-year-old game more accessible to newcomers.
Later in the season, Respawn will add a new persistent limited time mode playlist called Mixtape, which will offer a rotating mix of some of the most popular community game types.
The studio has also confirmed plans to sunset Arenas, the 3v3 mode introduced as a permanent feature of the game in May 2021 with Season 9.
Apex Legends: Revelry Launch Trailer
"It's not hitting our goal of being a good place to practice the combat loop of Apex and as a chance to warm up and bring your friends in and help them learn the game," design director Evan Nikolich explained in a developer presentation attended by VGC.
"So, we have the battle royale as a high stakes competitive space and Arenas overlaps a bit too much with that space. We want to bring in something that allows players a little more relaxed play."
Team Deathmatch is a 6v6 kill-based fast respawn mode in which teams are required to get 30 kills to win a round, and to win two rounds to win the game.
Players can choose to change their Legend and loadout each time they die and random airdrops throughout matches provide access to other weapons and items.
At the launch of Revelry, Team Deathmatch will be playable on the Party Crasher, Habitat 4 and Skull Town maps.
"Arenas was supposed to be our kind of smaller slice of BR mode but what it ended up being was kind of like a sweatier mode that kind of had high stakes," said game mode designer Marty Wong. "A lot of players would go into it feeling like they couldn't make mistakes or couldn't experiment and they always had to play really hard.
"We're hoping that TDM comes in and provides a place for players to die fast and feel comfortable making mistakes, hoping that it gives Apex a lot more accessibility for new players, so that they can bring their friends in and experiment and hopefully be able to bring those skills back into their sweaty ringed games."
He continued: "Mixtape is another feature we've been seeing the community ask for for a while now. It's going to be a permanent rotating LTM queue. So, on its launch it's going to include Control, Gun Run and Team Deathmatch.
"It's going to rotate between them, the same way that maps do. Every 15 minutes it will shuffle between the modes and it is a permanent, available every season all the time, way to play any of these modes. We want people to be able to take a break and always have access to these lower stakes modes and hopefully be able to bounce between them and play whatever they like."
Experience design director Aaron Rutledge also detailed several other new onboarding features for new players including "welcome challenges" and "orientation matches".
"We've seen that training and firing range get players pretty familiar with the core movement and shooting mechanics of Apex, but we've added a new set of 10 challenges that will help new players start to learn some of the more advanced mechanics we've seen start to develop in Apex like shield swapping, breaking down doors etc."
These challenges can be completed by new and experienced players who will earn an Apex 101 badge for finishing them.
Players trying Apex for the first time will have access to a set of orientation matches which include four teams of new players (and experienced friends they invite in) and 16 teams of bots facing off in Kings Canyon.
"This will help take the pressure off, make sure they're not third-partied two seconds after dropping, and let them get their bearings a little bit before they move into full rounds of battle royale," said Rutledge.
"They can get used to things like the dropship, the ring, rotating towards the centre as the game proceeds etc, so overall it just reduces that early game pressure."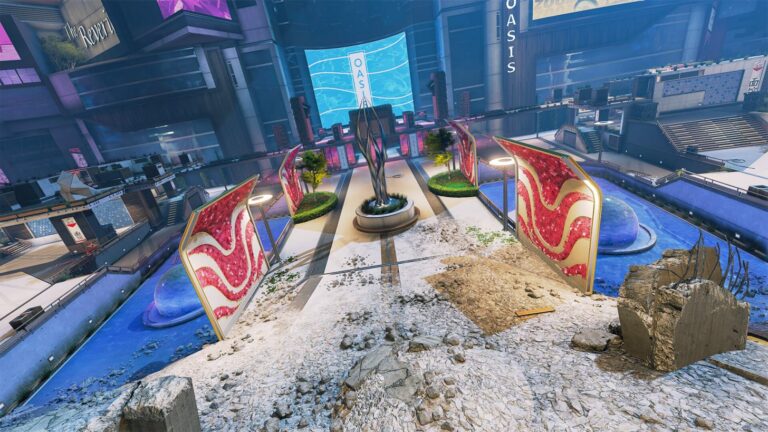 Once new players win their first match, place in the top five a few times or just play enough orientation matches, they'll graduate to regular battle royale.
For the first time since its launch four years ago, a new season of Apex Legends won't be accompanied by a fresh Legend. Instead, Respawn will introduce "remastered" Legend classes with Revelry.
Details of Season 16 follow last week's news that EA plans to close Apex Legends Mobile, and a report claiming it has cancelled an unannounced Titanfall game that was being planned as a single-player experience for Apex Legends.
Related Products
FIFA 23 - Standard Edition (PS4)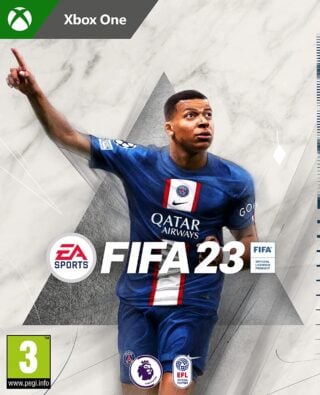 FIFA 23 - Standard Edition (Xbox One)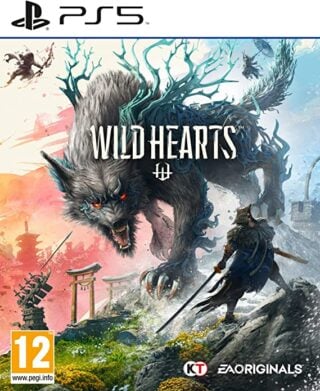 Wild Hearts (PS5)
Other Products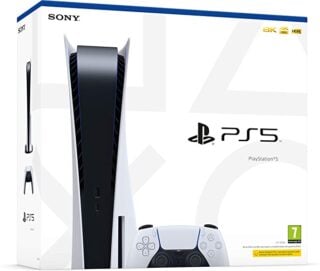 PlayStation 5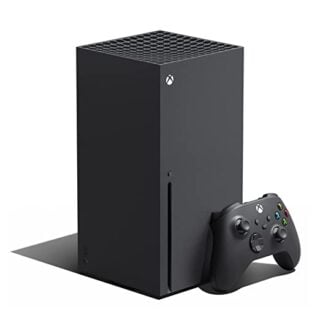 Xbox Series X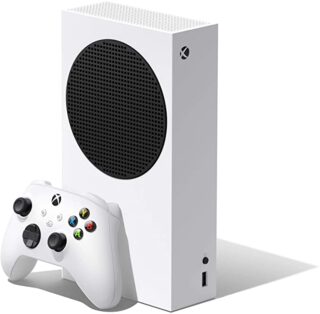 Xbox Series S
Some external links on this page are affiliate links, if you click on our affiliate links and make a purchase we might receive a commission.