Apex Legends Season 16 features 'remastered' Legend classes with new perks
Upcoming season Revelry will also add a new assault rifle in mid-February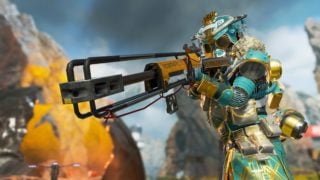 For the first time since its launch four years ago, a new season of Apex Legends won't be accompanied by a fresh Legend.
Instead, Respawn Entertainment has chosen to introduce "remastered Legend classes" for Season 16, Revelry, which launches on February 14.
"So, this season we're touching every Legend with classes, perks and meta updates," design director Evan Nikolich said in a developer presentation attended by VGC. "Because of all these changes, we're pausing on adding a new Legend this season so everyone can learn and master the new meta."
Lead Legend designer Devan McGuire explained: "Over time, with the addition of new Legends and the evolving meta, the class roles have started to become a little bit muddy, so this season, we want to take a chance to redefine what classes mean to the game."
Legends have been split into five classes: Assault, Skirmisher, Recon, Controller and Support, with more clearly defined roles and meaningful perks that add strategic gameplay rather than having a direct combat impact.
The Assault class, which is made up of Legends Ash, Fuse, Maggie, Bangalore and Revenant, "is all about combat utility and initiation", according to McGuire.
"These Legends have core patterns that revolve around using their abilities to force opponents to make combat decisions or mistakes. They often initiate plays to create an advantage or an opening that their team can then assault on."
The Assault perk enables Legends to open the hidden shelf of a new weapon supply bin which contains valuable attachments and upgrades for the whole squad, which will get better throughout matches.
Assault Legends can also carry an extra stack of ammo per slot, turning them into "offensive mobile armouries for their team".
The Skirmisher Legends are Pathfinder, Horizon, Octane, Valkyrie, Wraith and Mirage, whose abilities give them strong combat mobility options or clever escape tactics.
"They're good flankers, they have a hit and run style of play, they can get into a fight and can get out of it just as quickly," said McGuire.
For their perk, they can scan incoming care packages at a distance to see the highest value item inside and they'll be able to keep track of whether the item has been picked up or not once it's on the ground.
Crypto, Seer and Vantage make up the Recon class, which is focused on enemy intel and tracking. These characters no longer have access to ring data. Instead, they now scan a modified survey beacon to reveal enemy positions on the map for 30 seconds.
Doing so carries a risk as nearby enemies will get notified if a beacon is used and can pick its location in order to launch a counter attack or prepare themselves for an assault.
The Controller class, which includes Wattson, Catalyst, Rampart and Caustic, is focused on area setup and control.
"These are Legends who place their abilities in the world to control their positioning and force enemies to fight on their turf," said McGuire. "They excel at holding zone and bunkering down."
Their perk is a new device, placed throughout the maps, called a Ring Console. It reveals the next ring location, allowing the user to help their team decide where to bunker down next.
The Support class, which is focused on team survival and supply, includes Lifeline, Loba, Newcastle and Gibraltar.
"They have a much more team-oriented focus and look for opportunities to protect, recover or resupply their squad," said McGuire. "These Legends allow their squad to sustain in fights or reset more quickly."
For their perk, they can access the extended shelf in blue supply bins that previously only Lifeline had access to. Rather than just housing random loot, these shelves will now contain high value healing and survival items.
Support Legends will also be able to craft fallen ally banners at crafting stations, giving players the chance to get their whole team back into the game.
Apex Legends Season 16 will also introduce a new weapon in the form of the Nemesis four round burst assault rifle, plus a new golden attachment for shotguns.
Lead weapons designer Eric Canavese said the team had chosen to add a new weapon to the game for the first time since Season 11 launched in November 2021 to offer an alternative to the R-301 and the Flatline, which tend to dominate most player loadouts.
"It's got an automatic trigger which means if you just hold that trigger down, it's going to fire its burst out as fast as it can. And it's got a unique ramp up mechanic, where for all the bursts that you fire, it's going to reduce the delay between those bursts more and more," said Canavese.
"So, with those two mechanics combined, you can lay on the trigger and it's just going to get faster and faster and faster, which results in a really smooth burst fire experience from a gun.
"And something to know about that ramp up is that it holds onto that charge for a short period of time so you can reload through it, you can make combat rotations, you can do all sorts of stuff and your Nemesis will still be fully ramped up when you take it into combat."
The Nemesis is an energy weapon which comes with the full suite of attachments including barrels, magazines, tactical stock and any assault rifle optic players can find.

Season 16's golden bolt attachment was inspired by the Kinetic Feeder. When players slide while it's attached to a shotgun, it will fill up the weapon with shells taken from their backpack.
"And the cherry on top for this one is that it will work both while it's in your hand and while it's stowed, so there's just a lot more leniency on getting those shotgun rounds back," said Canavese.
Revelry will also introduce the long-requested Team Deathmatch as a new limited time mode and sunset Arenas.
Details of Season 16 follow last week's news that EA plans to close Apex Legends Mobile, and a report claiming it has cancelled an unannounced Titanfall game that was being planned as a single-player experience for Apex Legends.
Related Products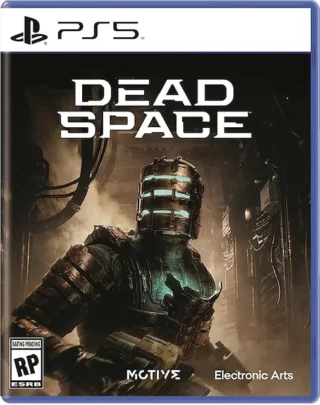 Dead Space (PS5)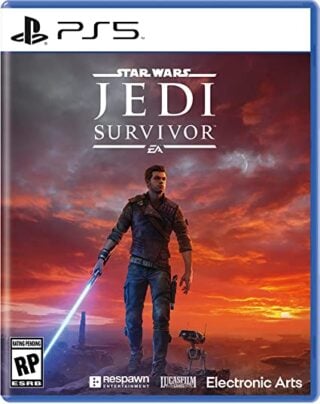 Star Wars Jedi: Survivor (PS5)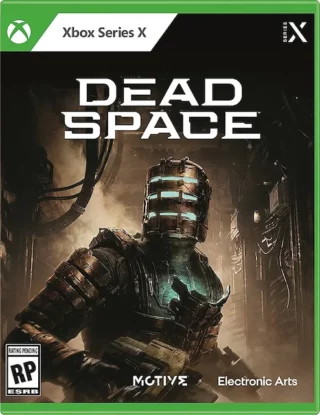 Dead Space (Xbox Series X|S)
Other Products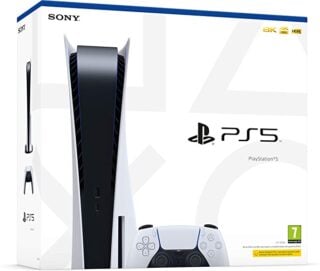 PlayStation 5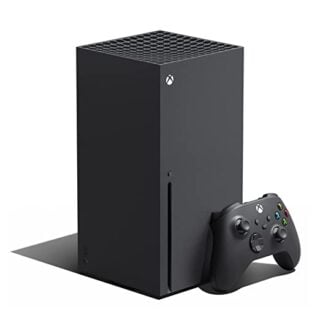 Xbox Series X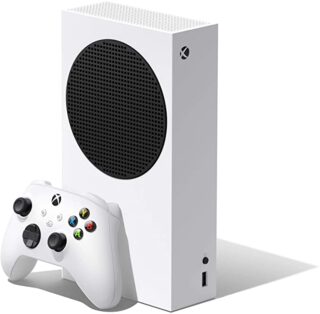 Xbox Series S
Some external links on this page are affiliate links, if you click on our affiliate links and make a purchase we might receive a commission.