Apex Legends Season 13 will let players fight inside a sea monster's carcass
Tropical island map Storm Point is also adding a new PVE minigame featuring Titanfall's Spectres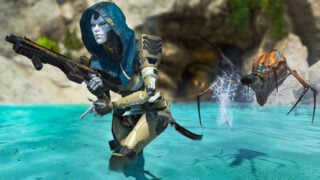 Respawn Entertainment has revealed new details about Apex Legends Season 13 ahead of its release later this month.
Titled 'Saviors' and set to launch on May 10, the new season of content introduces Apex Legend's latest hero, Newcastle.
It also includes some significant changes to the game's newest map, Storm Point, which was added last November with Season 11.
The headline additions are a new point of interest (POI) based in and around the carcass of a giant sea monster, and a new PVE minigame involving long-dormant IMC armouries resurfaced and activated by seismic activity.
"One of the bigger goals for the map update was bolstering the number of POIs from 17 to 18," lead level designer Jeff Shaw explained during a recent Apex Legends developer panel attended by VGC.
"This was part of our ongoing effort to make Storm Point more competitive as a map and we really wanted to do this additively without removing anything that was important.
"We're really excited about this POI. It brings something a little different to Apex and we thought with this thing, focusing combat inside the monster was really important to us. That's where the fun is, so this things is like a big loot-stuffed piñata, and all the best loot is inside the belly of the beast."
The dead creature is also mountable, with the high ground offering control and visibility over the surrounding area, but there are plenty of ways squads can get up top too and flank whoever's already up there.
Respawn has dubbed the new POI 'The Downed Beast'. It's "tightly positioned" between North Pad, Checkpoint and The Mill, and Shaw said Respawn is "looking at this as a high-tier POI and really hoping it's going to pull some of the action away from Barometer on the drop".

Senior game designer Samantha Kalman discussed the new IMC armouries which are being introduced to evolve the map's PVE experience.
"From a gameplay perspective, these are basically a map toy minigame. Players can enter and activate them, and this will initiate a 60-second timed combat encounter fighting waves of [Titanfall's] Spectres.
"The big thing about these armouries is that you're protected from being third partied while you're inside this minute-long fight. The front entry ramp will close when you activate the combat preventing other enemy squads from entering."
The rewards dished out increase based on the number of Spectre waves cleared.
"The loot, when it's provided, is given in these smart loot bins, which are new types of bins filled with loot based on scanning your current equipment and weapons," Kalman said.
"This means the loot is always valuable. Either it's upgrading what you have already, or it's supplementing your equipment and weapon attachments that you don't yet have.
"So, you can hot drop to one of these armouries for a decent random weapon and a great starting kit, or you can drop nearby, loot up a little, and then rotate to the armoury to get upgraded versions of equipment and attachments that you bring into it."
In addition to the new armouries, Shaw said Respawn has made changes to where players will encounter some of the island's other inhabitants.
"We also looked into our Prowlers and our Spiders and with this update we've added some new nests in the map, we've changed some nests and some camps, and we really feel that these will be strong additions and strong changes to the map," he said.
Respawn also confirmed during the panel that Apex Legends Mobile will be released worldwide this month for Android and iOS devices.
Related Products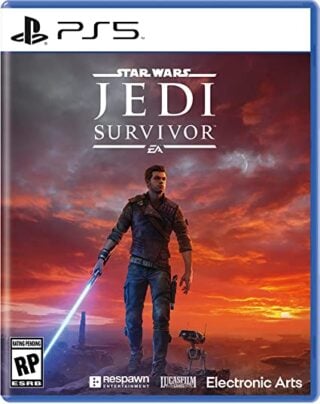 Star Wars Jedi: Survivor (PS5)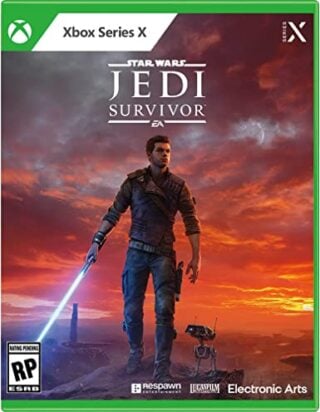 Star Wars Jedi: Survivor (Xbox Series X/S)
Some external links on this page are affiliate links, if you click on our affiliate links and make a purchase we might receive a commission.