Apex Legends Season 12 reveals new hero and Domination-style LTM
Defiance launches on February 8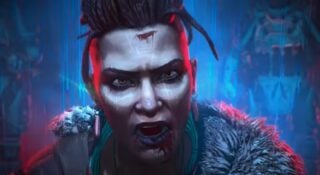 Electronic Arts has revealed new details about Apex Legends Season 12 ahead of its launch next month.
Titled 'Defiance' and set for release on February 8, the upcoming season of content introduces Apex's latest Legend, Mad Maggie, who's the subject of the new trailer below.
For the first three weeks of the season, players will also receive access to a new limited time Domination-style mode called Control. It sees two teams of nine competing to hold control points with infinite respawns.
Apex Legends | Stories from the Outlands - Judgment
EA is teasing "a new view from Olympus" too, although what this means for the floating city in the clouds is currently unclear.
And to celebrate the battle royale game's third anniversary, the publisher says players will unlock rewards just for logging in during the first three weeks of Defiance.
Apex Legends Season 11 launched in November and introduced the game's fourth and largest map, the tropical island Storm Point.
A PS5 version of Apex Legends was spotted on the PlayStation Network this month, suggesting the game's new-gen upgrade may be released soon.
Developer Respawn is also believed to be working on an unannounced Star Wars Jedi: Fallen Order sequel, which is tipped to be announced in May, plus a new single-player first-person shooter.