Apex Legends' new season, Legacy, is introducing a permanent 3v3 Arenas mode
New Legend, weapon and "infested" Olympus also confirmed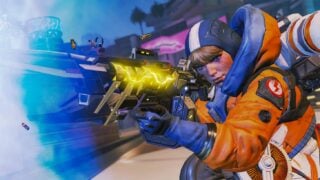 Apex Legends: Legacy, the next season of Respawn's popular battle royale game, will introduce a permanent 3v3 game mode called Arenas.
Launching on May 4, Legacy will also feature a new Legend, a fresh weapon, and changes to Olympus, the lush floating city map introduced in Season 7.
Played in a mixture of custom maps and existing battle royale locations from within Kings Canyon, World's Edge, and Olympus, Arenas sees two squads compete over multiple rounds.
"You'll face off against the enemy without any other squads coming to crash the party—allowing you to focus on surviving and winning the fight," Respawn explains.
"Before every round starts, you'll use materials earned during the previous round to get and upgrade weapons, as well as ordnance and healing supplies. After customizing your loadout and preparing for the round, you'll jump straight into the action with your gear.
"If you're eliminated in a round, your squadmates won't be able to respawn you, but you'll be ready to fight again at the start of the next round.
"Of course, you can still revive knocked teammates. Rounds are won when you kill all players on the enemy squad. Then the next round begins, and the cycle repeats until an overall match winner is crowned."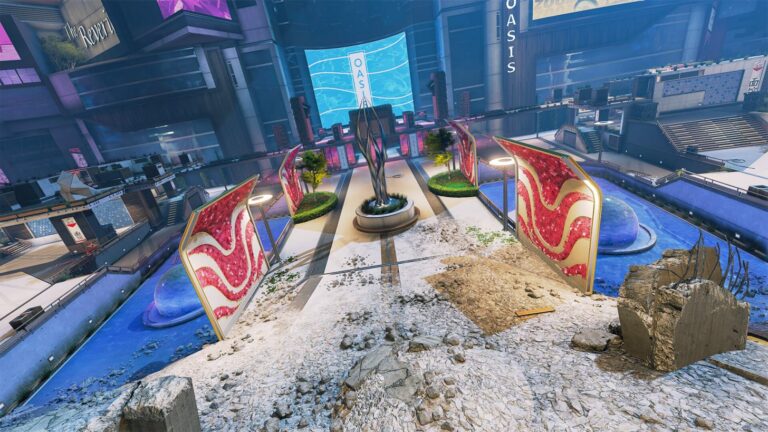 The game's newest Legend is Valkyrie, who will come equipped with a jetpack, while new weapon the Bocek Bow is capable of delivering massive damage at medium range.
Apex Legends: Legacy will also see Olympus transformed by a parasitic plant whose roots and natural growths offer new drop locations and altered lines of sight.
Respawn claimed on April 14 that Apex Legends had reached the 100 million player milestone some two years after its February 2019 release.
It also announced Apex Legends Mobile earlier this month. According to series game director Chad Grenier, the mobile game is "a new version of Apex Legends, but it's true to the original".
The game has been "specially designed for touchscreens, with streamlined controls and thoughtful optimizations that result in the most advanced battle royale combat available on a phone".
Closed beta tests will begin on Android devices for a few thousand players in India and the Philippines this spring, before the game is rolled out to more regions and players over the course of the year.