Apex Legends Mobile is gearing up for its soft launch
Registration opens for the latest round of testing in selected countries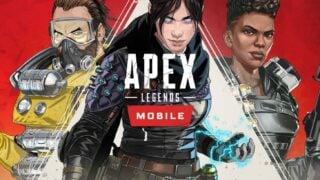 Respawn is gearing up for Apex Legends Mobile's soft launch soon.
The studio is now taking sign-ups for the game's latest round of testing on Android devices via the Google Play store in selected countries.
It said on Tuesday: "Calling all legends in Argentina, Columbia, Mexico, Peru, Indonesia, Malaysia, Philippines, Singapore, Australia and New Zealand. The soft launch for Apex Legends is coming!
"For all other legends (including iOS players), stay tuned for more!"
Apex Legends: Defiance Gameplay Trailer
Closed beta tests began on Android devices for players in India and the Philippines last spring, before the game was rolled out to more regions and players over the course of the year.
"Apex Legends Mobile is specially designed for touchscreens, with streamlined controls and thoughtful optimizations that result in the most advanced battle royale combat available on a phone," according to Respawn.
"It's a new version of Apex Legends, but it's true to the original."
Like the PC and console game, Apex Legends Mobile will be free-to-play and won't include paid items that offer a gameplay advantage.
The game will have its own battle passes, collectible cosmetics, and unique unlockables.
Respawn claimed in April 2021 that Apex Legends had reached the 100 million player milestone some two years after its February 2019 release.
Apex Legends Season 12, 'Defiance', will introduce new hero Mad Maggie when it launches on February 8.
For the first three weeks of the season, players will also receive access to a new limited time Domination-style mode called Control. It sees two teams of nine competing to hold control points with infinite respawns.