Apex Legends esports show pulled following mass shootings
ABC and ESPN were due to broadcast tournament highlights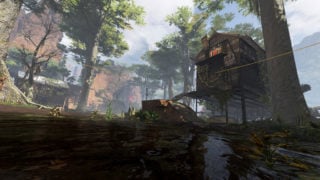 ABC and ESPN have pulled an Apex Legends esports show in the wake of the recent mass shootings in the US.
The broadcasters had been due to air highlights of the EXP Invitational Apex Legends tournament in what would reportedly have been the battle royale title's first major US television appearance.
Esports consultant Rod Breslau broke the news on Twitter, where he posted a message sent by ABC to affiliates.
"Out of respect for the victims and all those impacted by the recent shootings, ABC will no longer air "EXP Invitational APEX Legends at X Games" on Sunday, August 11, 2019 in the 4:00 – 5:00 PM ET / 1:00 – 4:00 PM PT time period."
An ESPN spokesperson also told Rock Paper Shotgun: "The decision was made out of respect for the victims and all those impacted in the immediate aftermath of the shootings and it seemed the prudent thing to do given the swirl of that moment."
ESPN said it would air the show in October instead.
Shares of leading US game publishers took a hit on Monday after US President Donald Trump linked the shootings in question to video games.
Making a statement following separate incidents in El Paso and Ohio, the president said the US government "must stop or substantially reduce" access to "gruesome" video games.
In the wake of Trump's comments, the Entertainment Software Association released a statement suggesting there's no causal connection between video games and violence.
A joint statement from the International Game Developers Association and International Game Developers Association Foundation echoed those sentiments.