Another PS4 game has reportedly had its load times improved, ahead of PS5
Media Molecule's Tearaway Unfolded reportedly halves loads following a new patch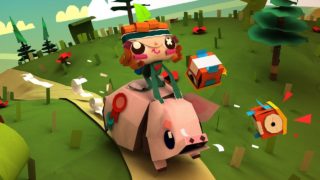 Another first-party PlayStation 4 game has reportedly had its load times drastically improved by a recent patch.
Media Molecule's Tearaway Unfolded received its first update in several years this week, and following user testing it appears its load times have improved.
VGC's version of the game showed a reduction of 15 seconds (50 seconds pre-patch versus 35 after) when loading a game save, while another user reportedly experienced a reduction of over a minute from their load time.
Tearaway's update follows a patch for The Last of Us: Remastered last week, which reportedly reduced the game's initial load screen to just 14 seconds on PlayStation 4, compared to over a minute pre-update.
Multiple first-party PS4 games have been quietly updated in recent weeks including God of War, Concrete Genie and God of War 3 Remastered, possibly in preparation for backwards compatibility support on PS5.
While the majority of the updates simply reference "bug fixes" in their notes (including Tearaway), it's claimed that by looking at the files through a hex editor references to PS5 can be seen.
Fabian Giesen, a programmer of popular development tools, previously suggested on Twitter that PlayStation developers could have to optimise their games in preparation for PS5's high-bandwidth SSD.
"The slow HDs in current-gen [hardware] hid a lot of inefficient IO paths that are now gonna stick out like a sore thumb, and the first year of this console cycle is gonna be devs fixing those, not drag-racing SSD speeds against each other," he wrote.
Speed of access is one of the flagship features of PlayStation 5, with the console's high-bandwidth SSD able to achieve access speeds of 5.5GB/s. It also has a hardware unit dedicated to decompressing files, which should result in even faster loading.
Sony has claimed that "the overwhelming majority" of the 4,000+ PS4 games are playable on PS5. However, it notes that "some functionalities that were available on the PS4 console may not be available on PS5 consoles" and "some PS4 games may exhibit errors or unexpected behaviour."
Select PS4 games will also benefit from the PS5 console's Game Boost, which may make PS4 games run with a higher or smoother frame rate. For example, Ghost of Tsushima will utilise PS5 Game Boost to support frame rates up to 60fps.
The first PlayStation 5 game file size details suggest that the console's flagship launch titles could take up a significant chunk of the console's storage.
Related Products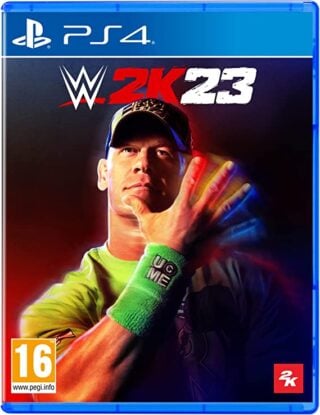 WWE 2K23 (PS4)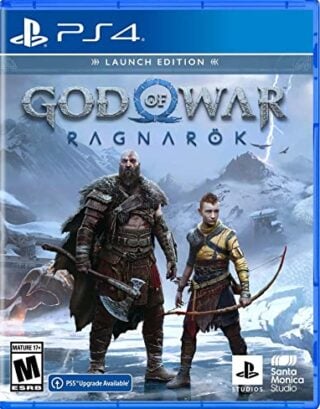 God of War Ragnarök (PS4)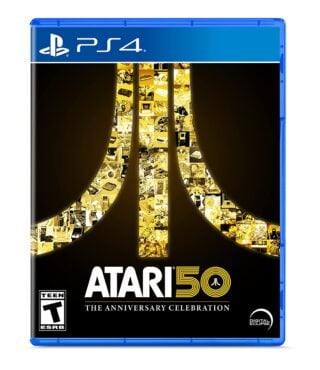 Atari 50 (PS4)
Other Products
Some external links on this page are affiliate links, if you click on our affiliate links and make a purchase we might receive a commission.