Annual UK game sales topped £4 billion for just the second time in 2021
The software market has doubled in size in a decade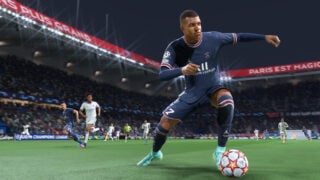 Annual UK video game software revenues exceeded £4 billion for just the second time in 2021.
Consumer spending on physical and digital games totalled £4.29 billion last year, according to data from GfK and Omdia, which was published by the Entertainment Retailers Association (ERA) on Thursday.
In comparison, the UK video market generated sales of £3.75 billion in 2021, while the music market generated almost £1.7 billion.
Last year's video game sales total has only been bettered once, when UK spending on games reached a record £4.34 billion in 2020.
Game sales in 2021 were down 3.3 percent year-over-year, with PS5 and Xbox Series X console shortages likely a key factor in the decline, the ERA said.
Mobile/tablet software was the largest gaming category, generating over £1.5 billion, which was up 8.1 percent year-over-year.
Digital console games sales fell 8.3 percent year-over-year to £549 million, while physical console software sales declined 20.4 percent to £508 million.
Following in FIFA 21's footsteps in 2020, FIFA 22 was last year's best-selling game. It sold over 2.2 million copies, including 1.3 million digital units.
"The UK games market is more than double the size it was 10 years ago, a compound annual growth rate (CAGR) of 7.8% which is extraordinary by any standards," said ERA CEO Kim Bayley.
"The strong growth in mobile gaming can only benefit the market long-term. Despite the slight reverse in 2021, we can be confident that the games business will continue to prosper."