Annapurna Interactive will hold its next games showcase in late June
The studio is teasing one of its "biggest reveals yet"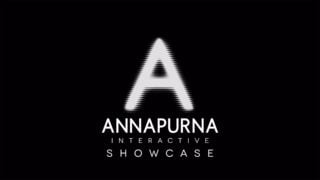 Indie publisher Annapurna Interactive has announced that its next games showcase will take place later this month.
The Annapurna Interactive Showcase will be streamed on Thursday, June 29 at 12pm PT / 3pm ET / 8pm BST.
According to a tweet on the official Annapurna Twitter account, the showcase will feature "reveals, announcements, and one of our biggest announcements yet".
Annapurna, which was named VGC's 2019 Games Publisher of the Year, held its first games showcase in July 2021.
Titles on show at the event included The Artful Escape, A Memoir Blue, Storyteller, Solar Ash, Skin Deep, Outer Wilds, Neon White and Stray.
Its second showcase took place in July 2022, and included Thirsty Suitors, Hindsight, Bounty Star, Flock, a new game from the creator of Katamari Damacy, The Lost Wild and next-gen versions of Outer Wilds and What Remains of Edith Finch.
It was announced in October that Annapurna will also be publishing Silent Hill Townfall, which is in development at Scottish studio NoCode.
No gameplay was shown during the initial announcement, meaning fans of the series will be hoping it makes an appearance in some form during the Showcase.
"We can't wait to come back in the new year and show you more," said NoCode creative director Jon McKellan at the time.