Animal Crossing's developers say the series 'must continue to evolve'
Nintendo's series leads held a wide-ranging talk in Japan this week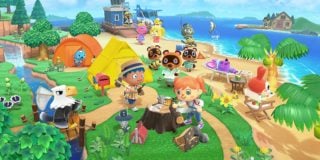 The Animal Crossing series must continue to evolve to remain relevant with players, its development team said in a Japanese presentation this week.
Series head Hisashi Nogami and New Horizons director Aya Kyogoku discussed the history and future of the Animal Crossing during an online talk for Japan's Computer Entertainment Developers Conference (CEDEC), as reported by 4Gamer.
In the wide-ranging presentation, Kyogoku reportedly told attendees that the key to the series' 20-year popularity was its ability to make each instalment different enough from the last, while also retaining the core appeal of the series.
"While this is the real pleasure of developing a series, it is also the most difficult point," she said, adding that the development team had realised over the years that Animal Crossing series "cannot be sustained without change."
"Protecting IP is not synonymous with protecting product specifications from manuals. Games are entertainment, so you will definitely get tired of making the same things," she explained.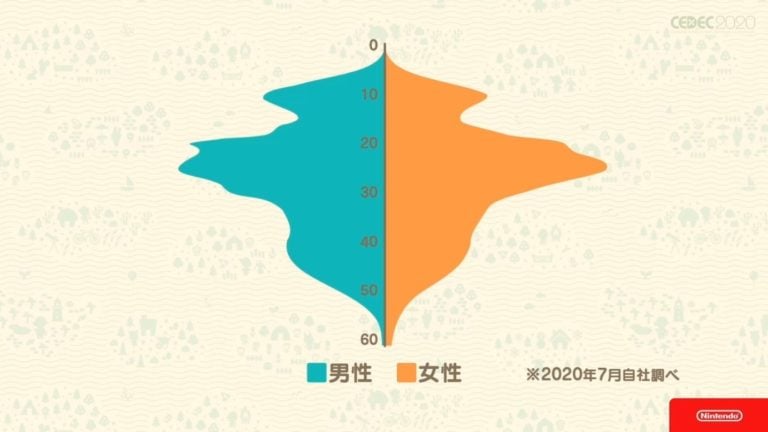 "In order for the series to continue to exist as an IP and for many people to enjoy it for a long time, it is important to continue to challenge and change with the times."
Kyogoku said the series' policy was to evolve its core mission of communication between players according to the times.
Reflecting on the series' most recent instalment, the 22-million-selling New Horizons, she said the key innovations were goals and achievements that changed with each phase of gameplay, and the ability for players to set their own goals via Nook Miles.
Series head Hisashi Nogami then shared some data on the game's player demographic, revealing that most of its players are in their 20s and 30s and that gender is split almost equally.
"What would the public imagine if they were asked what kind of game Animal Crossing is? I think there is probably an image of 'a game where you can live leisurely with cute animals' and 'a game for young girls'," he said.
"However, looking at the gender and age data of Animal Crossing users, it is clear that the ratio of males and females is half and there are many users in their 20s and 30s."
Nogami speculated that New Horizon's lower than expected youth demographic may be because New Horizons has not yet been available during key holiday periods.
"Since it has not been a year since it was released, it has not been possible for many children to buy it, but for the moment it is a game with a user group that's likely different from your expectations," he said.
In a second Animal Crossing talk during CEDEC, New Horizons' art director Kouji Takahashi discussed why he maintained the series' simplistic art style in its first HD title.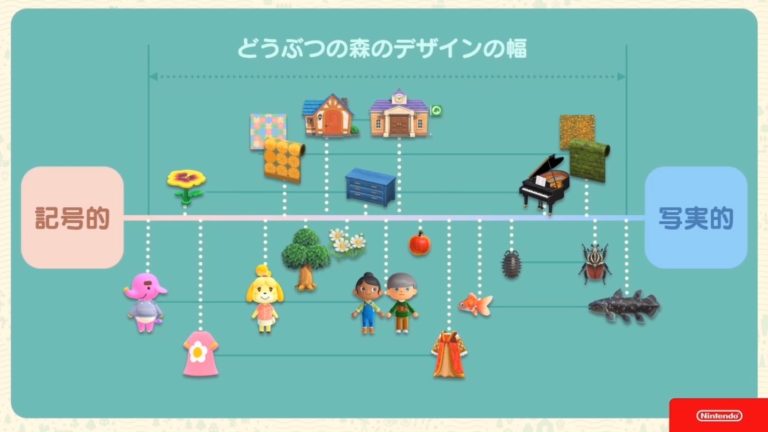 Takahasi said the New Horizons art team decided to allocate detail to objects and scenery based on their role in the game. For example, bugs and fish were made more realistic so that players would enjoy inspecting them, while trees and plants were given a more symbolic look.
Takahashi said that many artists may hesitate to reduce the amount of information on a high-resolution screen. However, his intention with Animal Crossing's art style was to create an "imaginary gap" where players could place their own interpretation on certain game scenery.
"Because of the imaginary gap, the player tries to fill the gap by recalling information from their memory," he said. "And if you can project your thoughts on the gap, you can create goals and motives for play."
Takahashi said that he and his colleagues were always analysing whether the screen was too busy with visual information so that players maintained this "imaginary gap".
"If the picture is too busy, the player becomes passive," he explained. "On the other hand, if the amount of information is too small, the burden of filling the imaginary gap increases and the viewer becomes tired.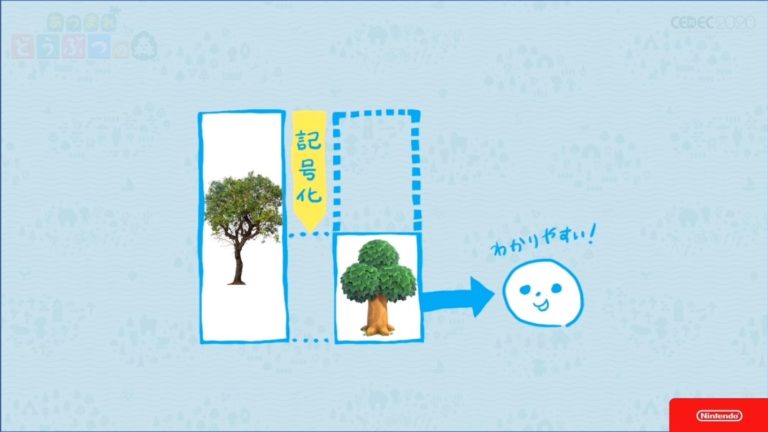 "Memories and images are endless, depending on the player. If artists are able to symbolize memories and images, each interpretation will be applied to the 'imaginary gap' and infinite value will be created."
Animal Crossing: New Horizons has been Nintendo's best performing title by far in 2020, with some 22.4 million units sold to date.
The figure means that after little over three months on sale, Animal Crossing is the second highest-selling Nintendo Switch title to date, behind Mario Kart 8 Deluxe (26.74m), which itself continues to show sales momentum with a further 1.97m copies sold during Q1.