Analysis: Who's working on the new Perfect Dark?
Third-person action game veterans are helming Xbox's sci-fi spy reboot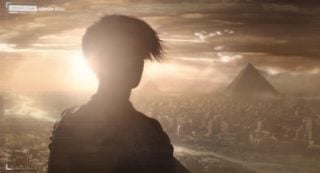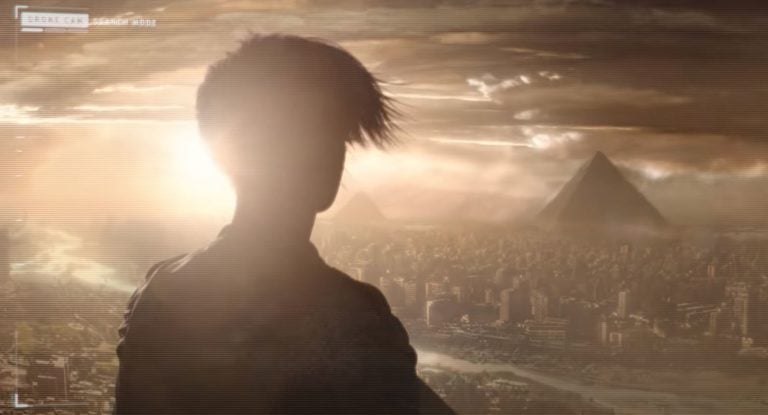 This article was updated on 14/12 with additional corrections.
Veterans of the industry's premier third-person action games are working on the new Perfect Dark at Xbox's The Initiative studio.
Perfect Dark was announced during The Game Awards this week, finally confirming what the new first-part studio is creating, and VGC analysis has offered some context on the people behind the reboot.
Established in 2018, The Initiative is led by Darrell Gallagher, the former Activision development boss and head of Crystal Dynamics, developer of the Tomb Raider series.
In the years since, the Santa Monica, California-based outfit has grown its team with talent from studios including Naughty Dog, Infinity Ward, Santa Monica Studio and Blizzard.
Given the extensive experience its staff has on series like Tomb Raider, God of War and Uncharted, it's likely that Perfect Dark will feature third-person elements, though its Xbox game page lists it  as a first-person shooter.
In a developer video, reference is made to how the game will differ from "what you would see in a traditional first-person shooter", but Microsoft's marketing has so far only described the game as "a secret agent thriller".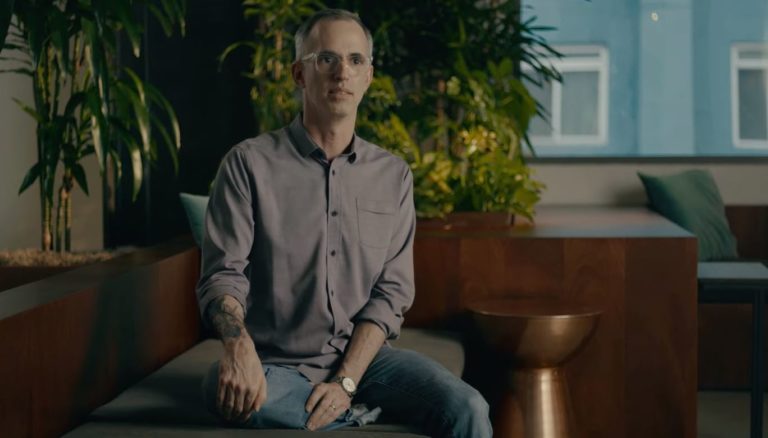 In charge of the project are game director Daniel Neuburger, who was a game director on the Tomb Raider series, and design director Drew Murray, who was the lead designer of Insomniac's Sunset Overdrive.
The Initiative has also hired a group of God of War designers for Perfect Dark. Chris O'Neill is Perfect Dark's lead level designer, and The Initiative's director of production, Brian Westergaard, also worked on God of War as senior managing producer.
Sean Slayback, who was most recently principal weapons designer at Respawn, is Perfect Dark's lead systems designer. Slayback worked on Titanfall 1 & 2, plus various Call of Duty titles including Modern Warfare 2, and designed and implemented most weapons in Apex Legends.
Christine Thompson, who wrote the campaigns for Destiny 2 and Destiny: Rise of Iron, as well as various expansions, is Perfect Dark's narrative lead.
Christian Cantamessa, the lead designer of Rockstar's Red Dead Redemption, is Perfect Dark's cinematics director. Cantamessa previously co-wrote and directed all of the cinematic sequences for Monolith's Middle-Earth: Shadow of Mordor.
In art, Perfect Dark's lead is Jason Priest, the former art director for 2011's Homefront and lead environment artist for Insomniac's Spider-Man. Ironically, Priest also worked on 2004's GoldenEye: Rogue Agent, a spiritual successor to the classic FPS which Perfect Dark followed.
Eric Persson, previously the lead concept artist for Dice's Battlefield series, is Perfect Dark's associate art director.
Lee Davis, a ten-year veteran of Sony studio Naughty Dog, is Perfect Dark's lead animator. Davis most recently was in charge of melee animation in The Last of Us Part 2.
Tyler Thornock, the lead technical director for Uncharted 4: A Thief's End, is Perfect Dark's principal technical animator.
The Initiative currently has six open positions, including for a game design manager and lead VFX artist.
It's not yet clear if any of the original Perfect Dark team members will be involved in the new game. However, original developer Rare is likely to provide a small amount of production support for the project and Kenn Lobb, who produced the game at Nintendo, is now creative director of Xbox Game Studios.
---
The Perfect Dark dev team (Dec 2020)
Darrell Gallagher, studio head (Activision, Square Enix)
Daniel Neuburger, game director (Tomb Raider series)
Drew Murray, design director (Sunset Overdrive)
Christian Cantamessa, cinematics director (Red Dead Redemption)
Brian Westergaard, director of production (God of War, Tomb Raider series)
Blake Fischer, director of narrative (Xbox)
Christine Thompson, narrative lead (Destiny 2)
Maxwell Morrison, QA lead
Chris O'Neill, lead level designer (God of War + Metal Gear Online)
Robert Ryan, senior systems designer (Motive + Naughty Dog)
Justin Perez, senior systems designer (Jedi: Fallen Order)
Kurt Loudy, senior systems designer (Id Software)
Ian Miller, senior designer (God of War)
Kai Zheng, principal level designer (God of War)
Ray Yeomans, senior designer (God of War & Tomb Raider series)
Jolyon Myers, principal world builder (Infinity Ward)
Nigel Loster, gameplay designer (The Coalition)
Daniel Steamer, lead technical designer (Crystal Dynamics)
Cristian Guzman, associate technical designer
Joey Tan, associate technical designer (Insomniac)
William Archbell, technical director (Riot Games, 343)
Cristian Guzman, associate technical director
Ben Diamond, lead systems engineer (Respawn, God of War III)
Cesar Castro, senior software engineer (EA Sports UFC, FIFA)
Hawar Doghramachi, senior graphics engineer (Naughty Dog)
Robert Marr, lead gameplay engineer (Cryptic Studios)
Anthony Silva, senior engineer
Yuka Murata, software engineer
Stephen Clayburn, principal lead online services engineer
Johal Gow, senior producer (Treyarch)
Victoria Miller, senior producer (PlayStation)
Jonathan Chavez, associate producer (Treyarch)
Lee Davis, lead gameplay animator (Naughty Dog)
Jason Priest, lead artist (Insomniac)
Eric Persson, associate art director
Ryan Trowbridge, tech art director (Bend Studio)
Matt Corcoran, principal character artist (Jurassic World movie)
Sze Jones, principal character artist (Tomb Raider, Uncharted 4)
Tyler Thornock, principal technical animator (Naughty Dog)
Giovanni Martinez, senior environment artist (Insomniac)
Justin Walters, senior environment artist (Avalanche)
Pasquale Scionti, senior environment/lighting artist
Sarah Swenson, environment artist (Naughty Dog)
Jaime Molina, environment artist (Infinity Ward)
Patrick Ward, 3D environment artist (Nexon)
Fabian Elmers, senior tech artist
Richard Burns, UI/UX lead (Forza Horizon series)
Branford Williams, principal production designer (Daybreak)
Oliver Guiney, concept artist (Black Ops 4)
Isaac Yeram Kim, concept artist (Naughty Dog)
Victor Chavez, senior animator (Amazon Game Studios)
Arlington Cruz, animator
Sylvia Chambers, animator (Naughty Dog)
Lindsey McQueeney, HR manager (Google, Crystal Dynamics)