Analysis: Who's working on the Dead Space remake?
Veterans from Ubisoft, BioWare and more are working on the EA Motive revival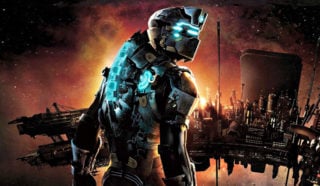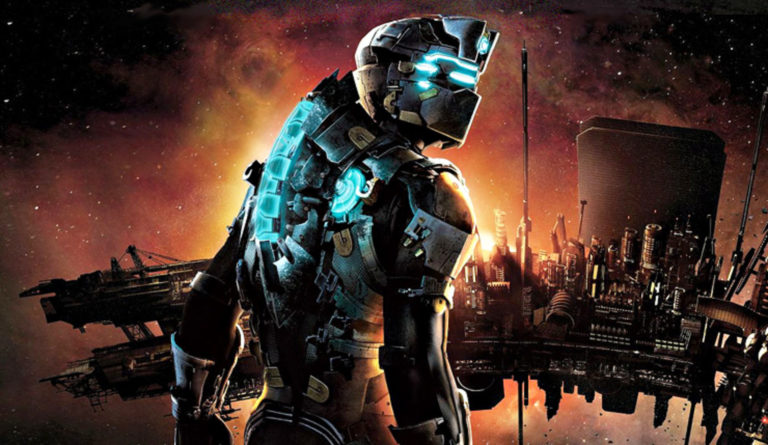 Veterans from the Assassin's Creed and Mass Effect series are among the developers working on Motive Studio's Dead Space remake, analysis has revealed.
Dead Space was announced during Electronic Arts' EA Play Live showcase this week, finally confirming the long-expected remake project, and VGC analysis has offered some context of the people working on the game.
Shortly after the remake's announcement, EA named a handful of leads working on the project.
Creative Director Roman Campos-Oriola was hired in October 2020 specifically to lead the Dead Space remake, according to EA.
Campos-Oriola joined from Ubisoft Montreal, where he was previously the creative director for online brawler For Honor. Before that, he was lead designer for Tom Clancy's Ghost Recon: Future Soldier (2012), and Red Steel 1 and 2 (2006, 2010).
"I'd never had the opportunity to work on a survival horror game, which is one of my favourite genres as a gamer. So the opportunity to work on Dead Space was like, 'Yes, you can stop talking, I'm on my way'," he said of joining Motive.
The art director in charge of the Dead Space remake's visual direction is Mike Yazijian. Yazijian actually worked on the art for Dead Space 2 as part of Visceral's now-closed Montreal division. He was most recently art director for Star Wars Squadrons and Batman Arkham Origins.
"I actually found my old notebooks from Dead Space 2!" he said. "So that really comes in handy, seeing all the notes from the sequel, everything the Visceral team had shared with us as we were making the game with them. We've got concept art, visual guidelines, source materials, notes on the conversations we had with them, the knowledge that they gained — it's all here. It's all going into this game."
Another developer who worked on the original Dead Space, former UX director Dino Ignacio, has confirmed he's consulting EA Motive on the game's direction and claimed that the game will be "a full on remake" and not just a remaster.
Gary Stewart, a former BioWare level designer who worked on every Mass Effect game since 2, is leading level design for the Dead Space remake.
The game director behind Ubisoft's Assassin's Creed Valhalla, Eric Baptizat, joined Motive earlier this year. However, it's not clear what project he's working on and he is yet to comment publicly following Dead Space's announcement.
---
UPDATE: Assassin's Creed Valhalla's game director has confirmed he's taken on the same role for EA's Dead Space remake.
---
ORIGINAL STORY CONTINUES: Leads from the original Dead Space who almost certainly won't be involved in the remake are those currently attached to the Striking Distance studio. Striking Distance is working on its own sci-fi horror game, The Callisto Protocol, helmed by Dead Space creator Glen Schofield and chief development officer Steve Papoutsis.
Motive currently has more than 25 open positions covering all disciplines, though it's not clear how many of them are for Dead Space. The studio previously said it would work on multiple projects following the completion of Star Wars Squadrons.
---
The Dead Space Remake dev team (so far)
Roman Campos-Oriola, creative director (For Honor)
Eric Baptizat, game director (Assassin's Creed Valhalla)
Mike Yazijian, art director (Arkham Origins, Dead Space 2)
Philippe Ducharme, senior producer (Assassin's Creed: Unity)
Gary Stewart, lead level designer (Mass Effect series)
Jessica Maher, UX designer (Assassin's Creed: Valhalla)
Daphney Alarie, senior technical designer (Assassin's Creed Valhalla)
Shadi Mallak, senior technical designer (Assassin's Creed: Black Flag)
Alexis Dumas, senior 3D environment artist (Mass Effect Andromeda)
Maximilien Faubert, senior VFX artist (Shadow of the Tomb Raider)
Alma Talbot, development manager (Star Wars Squadrons)
Pierre-Vincent Bélisle, gameplay tech lead (Mass Effect Andromeda)
Stephen Yu, senior gameplay animator (Batman Arkham Knight, Sleeping Dogs)
Jo Berry, writer (Mass Effect Andromeda)
Xavier Perreault, senior environment artist (Star Wars Battlefront II)
Mathieu Tétrault, senior lighting artist (Star Wars Squadrons)
Robin Bonhoure, senior technical artist