Analysis: Who's working on Fable 4?
Playground Games will officially reboot the RPG series, with AAA veterans behind the scenes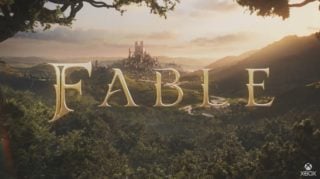 Veterans from Rocksteady, Ninja Theory, Gearbox and BioWare are working on the new Fable game at Playground Games.
Fable was announced during Xbox's Games Showcase last week, finally confirming a years-old open secret that Playground is working on the RPG series, and VGC analysis has offered some context on the people behind the reboot.
Will Kennedy, a level designer who worked on Grand Theft Auto V and its Online component, is the chief designer of Fable.
Kennedy is joined on the design team by Juan Fernández de Simón, a lead designer for Ninja Theory's Hellblade, and Hunter Wright, who was the lead quest designer for the Borderlands games.
As previously revealed, most of the Batman: Arkham Knight scriptwriting team are working on the new Fable. Senior scriptwriter Kim MacAskill joined the RPG team from Rocksteady in August 2019.
Meanwhile, the new team's narrative director is Martin Lancaster, the lead scriptwriter for Batman: Arkham Knight. Another of Rocksteady's senior scriptwriters, Craig Owens, is now principal scriptwriter at Playground.
In the art department, a pair of Ubisoft veterans helm character and environment art: Adam Olsson was lead environment artist for The Division 2, while Tom Isaksen was a senior character artist for the Ghost Recon series.
Fable 4 was announced via a brief trailer premiered during Thursday's Xbox Games Showcase and marks "a new beginning for the legendary franchise," according to Xbox.
The Fable team is set to grow to around 200 people at Playground's new Leamington Spa studio, according to reports.
Xbox parent Microsoft announced it had acquired Playground in June 2018, following the release of several successful Forza Horizon titles.
---
Creative director – Ralph Fulton (Forza Horizon series)
Chief designer – Will Kennedy (GTA V and Online)
Principle game designer – Juan Fernández de Simón (Hellblade)
Level design director – Craig Littler (Forza Horizon series)
Senior game designer – Grant Orban (Forza Horizon series)
Lead quest designer – Hunter Wright (Borderlands 2 and 3)
Narrative director – Martin Lancaster (Batman Arkham series)
Audio director – Douglas Watson (Forza Horizon series)
Lead environment artist – Adam Olsson (The Division 2)
Principle environment artist – Scotty Brown (Mass Effect 3, Dead Space 2)
Lead character artist – Tom Isaksen (Ghost Recon Wildlands, Hitman Contracts)
Lead animator – Simon Bean (Dambuster, Exient)
Cinematic director – Mark Tan (Batman Arkham Knight)
Lead technical animator – Harry Gladwin-Geoghegan (Forza Horizon 3 and 4)
Lead technical artist – Mike Pickton (Tom Clancy's The Division)
Lead FX artist – Brian Merrill (Ready At Dawn)
Lead gameplay engineer – John Baker (Forza Horizon series)
UI lead – Joe Mckernan (Horizon Zero Dawn)
Senior producer – Ian Mitchell (Star Wars: Battlefront 2)
Production director – Sean Eyestone (Metal Gear Solid 4 and 5)