Analysis: Who is working for Yakuza creator Toshihiro Nagoshi's new studio?
Veterans from Square Enix, FromSoftware, Capcom and more are working on Nagoshi Studio's first game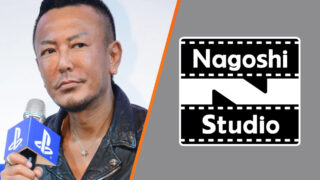 Developers from the Final Fantasy, Dark Souls, Monster Hunter and Judgment series are working on the first game from Yakuza creator Toshihiro Nagoshi's new studio, it's been revealed.
Nagoshi officially announced the creation of his new development studio, Nagoshi Studio, back in Janaury.
The studio, which is a "wholly owned subsidiary" of Chinese company NetEase Games, has already started work on its first game, which will be a "high-end title for worldwide release".
At the announcement of the studio's creation, nine members of staff were confirmed. However, a new article in Japanese magazine Weekly Famitsu covers the studio in more depth, listing 24 staff members and their previous work.
The picture painted is one of a team with a wealth of experience, covering many of Japan's top game developers and publishers.
Many of the senior members of the team joined the company with Nagoshi when it was initially formed, and as such a number of them came directly from Ryu Ga Gotoku Studio, the developer behind the Yakuza games.
Other team members include former members of Square Enix, Capcom, FromSoftware, Level-5 and Koei Tecmo.
As well as the obvious ties to the Yakuza franchise, the staff's combined past experiences take in numerous high-profile games and series, including Final Fantasy, Bloodborne, Panzer Dragoon, Mega Man, Dead or Alive, Ni No Kuni, Sekiro, Monster Hunter and WWE.
With more light shed on the team, then, we're able to build a better picture of who's working on the next game to be led by the creator of the Yakuza series.
---
Toshihiro Nagoshi
Company president
Nagoshi joined Sega in 1989. As part of its AM2 team and he worked on the likes of Virtua Racing, Virtua Fighter and Daytona USA, before leading the newly established Amusement Vision and working on Super Monkey Ball and F-Zero GX.
Nagoshi was the creator of the Ryu Ga Gotoku (Yakuza) series. Over time, Amusement Vision would see a number of name changes, and would ultimately become Ryu Ga Gotoku Studio.
It was announced in 2021 that Nagoshi would be leaving Sega to form a new studio, along with series director Daisuke Sato.
---
Daisuke Sato
Producer
Sato started as a designer with Capcom in 1992, before moving to Sega's AM2 team in 1994. He was a character designer on Virtua Fighter 3 and a stage designer for Super Monkey Ball, among others.
Sato was chief designer on the first Yakuza, and over time would become the Yakuza series producer.
---
Artist
Hosokawa joined Sega in 1995 and worked as a designer on the Panzer Dragoon games, as well as Jet Set Radio.
He went on to become an art director and director for the Yakuza series, and a producer for the Judge Eyes series.
---
Koji Tokieda
Programmer
Tokieda joined Amusement Vision in 2001 as a programmer, where he worked on the Super Monkey Ball games and F-Zero AX / GX.
He was also involved in the development of the Yakuza series and was the main programmer on Yakuza: Like a Dragon.
---
Game designer
Shirosaki joined Sega as a planner in 2007, and helped work on the Yakuza series, its Kurohyou (Black Panther) spin-off and Sega's 'Sakatsuku' football management series.
He also produced the Super Monkey Ball games, and has experience working on online mobile titles too.
---
Mitsunori Fujimoto
Engineer
Fujimoto joined Sega in 1999 after working for eight years as a systems engineer at an overseas computer manufacturer.
He primarily works in IT roles, specialising in development environments and online games.
---
Naoki Someya
Artist
Someya joined Amusement Vision in 2002 as a designer, and worked on various console and arcade games.
He was a background designer on the Yakuza series, and an art director on the Judgment series.
---
Taichi Ushioda
Director
Ushioda has experience working at NHN Japan Corp, Square Enix, Level-5 and Sega.
He's worked as a director, producer and development general manager for a "wide range of projects" including major MMORPG and mobile games. He's worked on Dragon Quest X and the Japanese MMO Tera.
---
Toshihiro Ando
Artist
Ando joined Sega in 1996 and specialised in character design, including such titles as Power Smash and Sega's 'Sakatsuku' series of football management games.
He was the lead character designer on the Judgment games.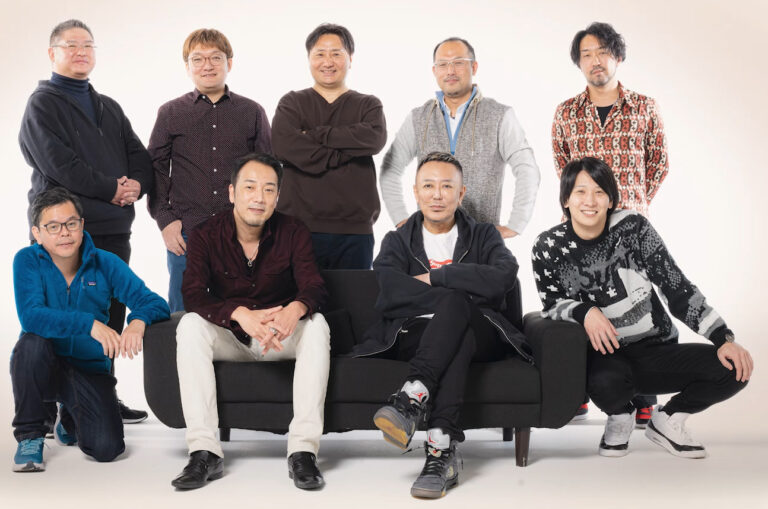 ---
Yuichi Kosakai
Game designer
Kosakai previously worked for Level-5, where he worked on the Yokai Watch series and Ni No Kuni II: Revenant Kingdom.
Speaking of Nagoshi Studio, Kosakai told Famitsu the workplace has "great challenges, a good working environment and a boss who treats us to grilled meat once a month."
---
Tomoya Takahashi
Game designer
Takahashi previously worked for Koei Tecmo and Confidence, an outsourcing company that works on the game and entertainment industries.
He's worked on such titles as Dead or Alive 6 and Stranger of Paradise: Final Fantasy Origin.
---
Yutaga Utsugi
Game designer
Utsugi has worked in the past for Capcom and Square Enix.
He was a designer on the Mega Man Star Force series, and free-to-play mobile game Final Fantasy Brave Exvius.
---
Toshihiro Suzuki
Game designer
Suzuki previously worked in the electricity and gas industry, and also worked for technology venture company Soft Gear.
Mysteriously, he only cites an "unpublished title" as his previous game work.
---
Keisuki Oi
Programmer
Oi previously worked for FromSoftware, where he was a programmer on Armored Core V and Bloodborne.
He went on to work on Dark Souls III and Sekiro before leaving the developer.
---
Tsukasa Kato
Programmer
Kato previously worked for Yuke's and mobile studio Exnoa.
He's previously worked on the WWE series and Real Steel.
---
Takahiro Sugaya
Programmer
Like Keisuki Oi, Sugaya was previously employed by FromSoftware.
He was a programmer on Bloodborne and Sekiro.
---
Jonathan Lee
Concept artist
Lee cites Square Enix as the company where he did most of his work.
He was an artist on Final Fantasy XIV, and says he considers himself lucky to have joined a studio where he can "create new games with the best people".
---
Miyako Iwano
Artist (UI design)
Iwano has previously worked for developers Linked Brain and Studio Oops.
She's worked on the Densha de Go train simulation series and the Onechanbara series of hack and slash games.
---
Shingo Saito
Artist
Saito's past employers include the likes of PlatinumGames and Capcom.
Some of his more recent works include Monster Hunter Rise: Sunbreak and Exoprimal.
---
Masaki Miyashita
Technical artist
Miyashita has previously worked for Sega and mobile studio Colopl.
He's worked on a number of projects over the years, including the Derby Owners Club series of horse racing games.
---
Yudai Ito
Artist (effects design)
Ito has previously worked for Square Enix and CyDesignation, a subsidiary of CyGames that specialises in game design and illustration.
He's previously worked on such titles as SaGa: Scarlet Grace and Granblue Fantasy Relink.
---
Zhao Xiaoxin
Artist (character design)
Zhao has previously worked for Square Enix, among others.
His past works have included the Final Fantasy series, and Ace Combat 7: Skies Unknown.
---
Shinichi Ikeda
PR & Marketing
Ikeda started his career writing at Japanese magazine Famitsu.
He's now joined Nagoshi Studio to help with its PR and marketing in Japan.
---
Mizuki Nakata
Secretary
Nakata is new to the games industry, and previously worked in government offices.
Speaking to Famitsu, she said: "I am here to support Mr Nagoshi and his collagues so they can concentrate on their development work."
Related Products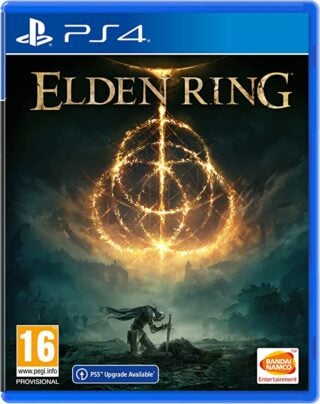 Elden Ring (PS4)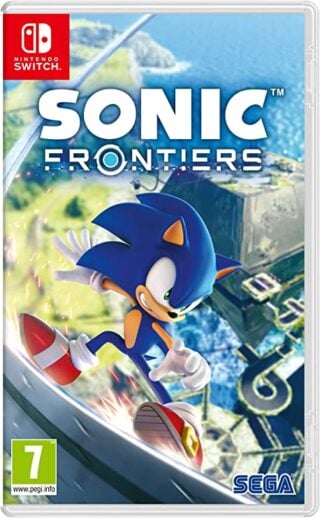 Sonic Frontiers (Switch)
Other Products
Some external links on this page are affiliate links, if you click on our affiliate links and make a purchase we might receive a commission.